Edinburgh campaign urges private tenants to claim disputed fees back
Survey puts spotlight on the 'disgrace' of extra tenancy fees charged by city letting agencies.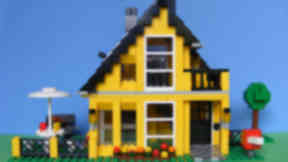 A newly formed Edinburgh tenants group has released survey results that show that the vast majority of letting agencies in the city are charging private tenants fees which campaigners claim are illegal.
Volunteers from the Edinburgh Private Tenants Action Group (EPTAG) have assessed 48 letting agents in the city and discovered that just three do not charge the additional fees – often described as 'administration' or 'reference' fees.
The group claims that the other 45 letting agents that do charge additional tenancy fees are likely to breaking the law.
Now, EPTAG activists are mounting a campaign to encourage the growing numbers of people living in housing rented from private landlords to demand that illegal fees are paid back.
Alyson MacDonald, one of the people involved in EPTAG, has successfully claimed back £176 plus costs from the letting agent that manages the flat she lives in. She is keen to encourage others to follow in her footsteps.
She said: "I'm involved because of my own experience. I've been through the process of claiming money back from my own letting agent."
Asked whether the experience has changed her relationship with her letting agent, she said: "No, not really.
"Apart from when my new flatmate moved in a few months ago, and they asked him to pay the same fee.
"So I wrote them an email, and said, 'you can charge us this fee if you like, but I've already threatened to take you to the small claims court over this – we'll do it again,' and then we got a very terse one line email back that said, 'I can confirm that no fee will be charged."
She is adamant that the law is clear, and insists that private landlords cannot charge extra fees for things like reference checks, administration fees, or drawing up leases.
The group points to the fact that they are simply mirroring advice provided by both Shelter Scotland and the Citizens Advice Bureau.
She said: "If you have paid these fees in the past. Get in touch with your letting agency because the law at the moment states very clearly that they can't charge you this and you are entitled to a refund."
"If you are being asked to pay it now, you'll probably struggle to get out of paying it before you move into your flat – but you can always get it back later."
"I've found that most Edinburgh letting agents try to charge these fees. It can be over £100. The going rate seems to be about £70 - £90 per tenant and I've found about 48 that do charge and three that don't."
"Considering how clear the law is on it at the moment that's just a disgrace."
In the last ten years the proportion of people renting their home from a private landlord in Edinburgh has risen from 11% to 22% of all homes in the city. And at the same time, rents have risen in the city to the point where people who earn an average income are often paying around 30% of their take home monthly income out to their landlord.
Since the economic downturn it has also become more expensive to get a mortgage. This has left a whole generation, dubbed 'generation rent,' of young workers and families reliant on the private rented sector to meet their housing needs.
Campaigners say that the letting agents get away with charging illegal fees because housing in the city is in such short supply and awareness of the law governing the sector is low.
They also point out that the fees charged by letting agencies have a disproportionate impact on people with low incomes.
Ms MacDonald explained: "If you're having to pay this money to get your references and credit checked, and if the letting agent take this money and then decide they don't want to have you as a tenant, then you're not going to get it back, and you're not going to get the flat either."
This means that moving home can become impossible for people with a poor credit history, or a low income, as the cost of paying tenancy fees to letting agents who then decline to offer them accommodation can quickly amount to thousands of pounds.
A member of staff at one Edinburgh letting agency that does charge additional reference check fees, who preferred not to be named, claimed the law in this area was "a grey area." He said that the firm followed guidelines set out by national trade body, the Association of Residential Letting Agents (ARLA).
When asked, Ian Potter, Operations Manager at ARLA declined to share this legal advice with STV Local, but said in a statement: "We would always encourage our members to offer all information on fees to their clients in a transparent manner."
The latest survey results from EPTAG expands on national research released just months ago by Shelter Scotland.
The charity conducted mystery shopper research that found that some letting agents were double charging both landlords and prospective tenants for the same 'reference checking' and 'administration fee' services.
Graeme Brown, Director of Shelter Scotland, said: "That some letting agents – established and new – are charging extortionate and unjustified upfront fees is shocking.
"They are not only ripping off desperate people who need a roof over their head and who, in many cases, have little or no choice but to pay up, but they are also undermining the work of good letting agents who offer a fair deal to tenants".
Both Shelter Scotland and EPTAG are now campaigning to ensure that any change to Scottish law makes it clear that prospective tenants should not be forced to pay any extra charges.
Councillor Rob Munn, Convenor of the City of Edinburgh Council Regulatory Committee, said that he shared the concerns raised by EPTAG members and pledged to work with the group to tackle issues that affect 'generation rent.'
He said: "I welcome the formation of the Edinburgh Private Tenants Action Group and look forward to working with them to improve the situation of tenants in the private rented sector."
Councillor Munn will attend a public meeting planned by EPTAG on Thursday, March 8 at 7pm in Old St Paul's Church Hall.
Are you considering renting a new home? The Edinburgh letting agents that charge no tenancy fees:
IN DETAIL: