Decision not to charge tenancy fees helps Edinburgh letting firm boost income
Ravenstone Property is one of just three Edinburgh letting agents that does not charge tenancy fees. Here, Director, Neilson Rutherford explains why the firm does not ask tenants to pay charges he describes as 'contentious and unpopular.'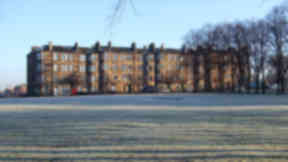 You don't get a second chance to make a first impression – as a letting agent property viewings with potential tenants are primarily focussed on finding suitable tenants.
In most cases a property will sell itself to a viewer and any additional costs on top of deposit and rent will not prevent a new tenancy from proceeding, but the subject of tenant administration fees is contentious and unpopular, and so there are undoubtedly advantages in not charging tenant administration fees.
It is sometimes interesting watching the reaction of potential tenants when at a viewing you inform them Ravenstone Property Letting do not charge tenant administration fees – some people will immediately look for clarification "what – no fees?" while others will go quiet and are probably thinking, "does this guy realise what he just said, I'll not say anything just in case he corrects himself."
Ravenstone Property Letting doesn't believe this strategy will be the deciding factor for someone interested in renting a property from us but we are sure it has advantages and it certainly doesn't do any harm when trying to find new tenants.
Firstly, excessive tenant administration fees may be a barrier to entry for some people and certainly a stumbling block that might influence the decision to rent a property or otherwise. Like every agent & landlord, Ravenstone Property Letting wants to find good tenants for our properties, and removing this potential barrier is appreciated by both our tenants and our landlords.
In the extreme, if tenancy administration fees are viewed as a barrier to entry there is an argument they prevent letting agents from making a fee from rental income.
A good relationship between a tenant and a letting agent can make a tenancy easier to manage. At Ravenstone Property Letting we try hard to ensure our tenants find us friendly and approachable. We believe the conscious decision not to charge tenancy administration fees is a sign of goodwill and an initial indication that we are approachable and tenants will be treated fairly.
Of course we have expectations of our tenants in terms of them conducting their tenancy in a satisfactory manner, and we hope not charging tenancy fees goes someway to encourage a mutual respect between agent and tenant. If there are maintenance issues or any other relevant problems a tenant feels they should bring to our attention we would much rather know about them and respond quickly than have a tenant feel we are unapproachable or a tenancy issue is likely to cost them money and so goes unreported.
Anyone who thinks letting property is easy and agents don't need to do much for their fees probably has a simplistic idea of what the job involves. Acting as an intermediary between landlord and tenants means you are often taking the brunt of frustrations from both parties while trying to act in their best interests, but this is part of the job and it's why landlords pay management fees.
There are costs involved in preparing tenancies & relevant paperwork, and Ravenstone Property Letting understands the argument for charging tenant administration fees but we believe in looking after both our landlords and tenants, and more often than not a happy tenant will go hand in hand with a well kept property and a satisfied landlord.
A number of our tenants have mentioned that not charging fees is an attraction and played a part in their decision to rent using Ravenstone Property Letting. Word of mouth referrals from tenants and landlords should be equally important to letting agents and we believe in working hard to achieve both.
IN DETAIL: