Private tenants' group launches campaign against criminal landlords
Action can be taken against rogue landlords.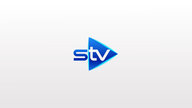 Edinburgh Private Tenants Action Group launched their campaign against rogue landlords with a public meeting at Old St Paul's church last night, which was attended by fifty interested members of the public.
Speakers at the meeting included Roddy Samson from Granton Information Centre, Bill Fraser from the Glasgow Private Rented Sector Working Group, and EPTAG members Jaime and Amelia, who described the problems they have experienced with one particular landlord who has a long history of letting out properties illegally and mistreating tenants.
Also present were local councillors Rob Munn (SNP) and Maggie Chapman (Green), and Edinburgh Central MSP Marco Biagi (SNP). Representatives from the Conservative, Labour Liberal Democrat parties were also invited, but declined to attend.
There were some lively contributions from the floor, and many of the attendees expressed frustration that the City of Edinburgh Council isn't doing more to regulate private sector landlords, or to enforce the existing legislation.
Private sector tenants face several common problems with their housing, including a lack of long-term security, landlords who withhold deposits, or properties that are kept in a poor state of repair. Many feel unable to complain in case they are threatened with eviction or violence, but it can be difficult to move because the upfront costs of taking on a new tenancy are so high.
Research by EPTAG has found that no landlord has ever been struck off Edinburgh's landlord register, despite some landlords committing criminal offences against their tenants. EPTAG have also discovered that all but three of Edinburgh's letting agencies charge administration fees to new tenants, which is illegal under the Housing (Scotland) Act 1984.
Edinburgh Private Tenants Action Group (EPTAG) was founded in 2011 by tenants who have had experiences of bad landlords, and is a member of the Edinburgh Tenants Federation and Scottish Tenants Organisation.