Decision due on charges over fatal Legionnaires' disease outbreak
Four people died and 45 more needed hospital treatment in the outbreak in June 2012.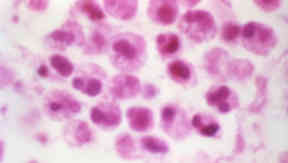 Prosecutors will soon reveal whether criminal proceedings will be brought over a fatal outbreak of Legionnaires' disease three years ago.
A decision is expected within the next six weeks following a report into the findings of the investigation into the outbreak, in which four people died and 45 others needed hospital treatment after contracting the disease in Edinburgh in June 2012.
Cooling towers in the south west of Edinburgh have previously been identified as a possible source of the Legionella bacteria.
A total of 92 people were affected by the outbreak, which cost NHS Lothian £725,800.
Gary Aitken, head of the Crown Office and Procurator Fiscal Service (COPFS) health and safety division, said: "The investigation into the outbreak has been complex and scientifically challenging.
"The Health and Safety Executive have submitted a series of reports to COPFS.
"All those reports have since been considered by COPFS Health and Safety Division and as a result there were then a number of expert witnesses interviewed by COPFS staff and we have also discussed the scientific evidence with representatives of NHS Lothian who were involved in the outbreak control team.
"A report has been prepared for Crown counsel's consideration. Crown counsel are the most senior lawyers in COPFS and they will decide whether or not there will be criminal proceedings in relation to the outbreak.
"I anticipate that Crown counsel's instructions may be received within the next six weeks.
"At that point I will invite the families of the four people who tragically died as a result of that outbreak to meet with me in order that I can outline the findings of the investigation to them and the reasoning behind whatever decision has been reached at that stage by Crown counsel.
"Until the question of whether or not there is evidence sufficient to bring criminal proceedings is decided I cannot make any details of the investigation publicly available, as to do so might prejudice any criminal trial."
Legionnaires' disease is a potentially fatal form of pneumonia and is caught by inhaling small droplets of water, suspended in the air, containing harmful levels of Legionella bacteria.
The bacteria are common in rivers and ponds but exposure is more likely from water systems such as cooling towers and spa pools.
The symptoms of Legionnaires' disease are similar to those of flu and include high temperature, a cough, muscle pain and headaches.
Edinburgh Central MSP Marco Biagi, who pressed COPFS for an update, said: "I'm glad to learn that a decision on prosecutions is imminent, although the silence around the investigation has been deeply frustrating.
"It's been over two-and-a-half years since the outbreak, and final reports by the Health and Safety Executive were submitted to the Crown Office in June, which is a long time to wait for justice.
"Victims and their relatives want closure. This is an important step towards that."
Download: The STV News app is Scotland's favourite and is available for iPhone from the App store and for Android from Google Play. Download it today and continue to enjoy STV News wherever you are.
Join in: For debate, chat, comment and more, join our communities on the STV News Facebook page or follow @STVNews on Twitter.
Updates: Would you like STV's latest news update in your inbox every morning? Choose from our range of regular e-newsletters here