Five-a-day: A taste of Africa, Scotland and the desert
What's on in Edinburgh today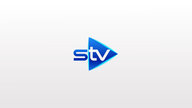 For some, the Easter long weekend begins today. For others, it is spent wistfully staring as the hands slowly tick around the clock to 5pm. No matter which situation you are in, here is the best the city has to offer today.
If you fancy a wander and a nibble, check out the Ceilidh Culture Street Fair. Held in a marquee just off the west end of Princes Street, the fair offers the best in Scottish made crafts, fashion, jewellery, food and drinks. This is no small affair – last year's event attracted over 20,000 visitors. Even if you are window-shopping, there will be musicians playing a range of Scottish music. Check out their website for times and location.
Simples – meerkats have returned to Edinburgh Zoo. Although the pandas may have been a bit of a disappointment, there is nothing cuter than these small mongooses. Get down to the zoo for a glimpse
Wargamers, roleplayers and board-gamers rejoice – the annual gamers gathering Conpulsion Apocalypse Edinburgh begins this evening with a Friday Night Social. Based in Teviot Row Union, the opening night will include a showing of the Princess Bride. Gaming will be taking place in adjacent rooms and there is pre-registration for those who want to beat the crowds when Conpuslon officially opens tomorrow.
For a taste of Africa, world-renowned band Tinariwen is playing a one-off show at the Queen's Hall. Akin to the Buena Vista Social Club in that a rotating group of musicians play in performance, the band formed in 1979 in refugee camps in Libya. Their guitar-driven sound has its roots in West African music. Songlines has hailed them "as the most compelling of any band'. Check out the Queen's Hall website for booking information.
And if you only have a fiver in your pocket, head to the University of Edinburgh's Edinburgh Revnue £1 Show. The stand-up night has been hailed by the Fringe Report as "laugh out loud funny" and for a pound who can complain? Visit their website to find out more.