Keeping the flame alive in true Scottish style
The last torch-bearer of the day will be lighting a celebration cauldron on stage.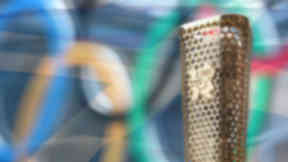 With just days to go until the Olympic Torch arrives in the Scottish capital, the city has been gearing up to welcome it in style.
Never a city to miss out on the chance to throw a good party (how many festivals do we have again?) Edinburgh is hosting a flaming hot celebration at the castle on Wednesday night, headlined by top Scottish singer Emeli Sandé.
The last Torchbearer of the day will be lighting a celebration cauldron on stage on the night which will enable the Olympic Flame to be seen by the audience.
With acrobatic performances, dance shows and other shining local talents such as the BIG Project's Youth Choir, and Celtic Connections star singers Kim Edgar and Karine Polwart, there are also a number of outdoor activities planned along the route of the torch itself.
People will be given the chance to have their photograph taken with the London 2012 Torch on the night and team 'Great Burger' from the handmade burger co plan to be out and about offering free tasters of their burger stock – they've sourced their beef from the same farmer in Aberdeenshire for the last six years so you can trust their bunned delights to be extra tasty.
Restaurant and bar Frankensteins are throwing an Olympic Torch party with DJ Darren rocking some tunes on the night and the main supplier of Olympic merchandise, John Lewis, have also upped their stock, including £5 wristbands and mugs to hoodies and socks.
With crowds of locals readying themselves to line the route, the flame is to spend seven days on Scottish soil, venturing as far afield as Glasgow, Orkney and Shetland, the Outer Hebrides and Inverness during its stay.
The torch arrives in Edinburgh on Wednesday June, 13, from Broxburn. Runners will then carry the torch from Gorgie Road at Stenhouse Drive, setting off at 17.45, arriving at Edinburgh Castle at around 7.30pm.
On Thursday 14 June, the Torch leaves Festival Square shortly after 7am, travelling down to Duddingston Village via Lothian Road, High Street, Pleasance, and then on to Milton Road before being driven to Musselburgh.
The Olympic Flame is expected to travel for 70 days for an estimated 8,000 miles around the UK with a torch-bearer for each mile of the relay, bringing the Flame within an hour's travelling time of 95% of the entire population of Britain.
The golden torch itself was designed especially for the 2012 relay. It is made of an aluminium alloy, with 8,000 circular holes, representing each of the runners.
At 800 grams and 800 millimetres high, it is light enough for many of the younger torch-runners to carry, as around half of the 8000 relay runners are under 12 years old.