Adele's new album 25 leaked online three days before official release
Singers new album leaked online - three days ahead of its official release date.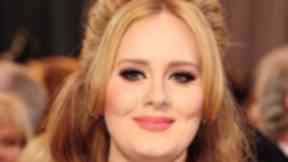 It appears Adele's new album 25 has been leaked online, three days ahead of its official release date.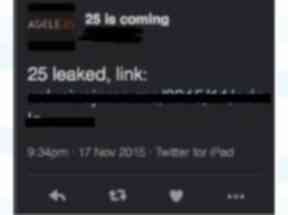 ITV News was able to access the Grammy-winning singer's third album, which is due to be officially released on Friday, through a link posted on Twitter on Tuesday night.
The link was taken down a short time later.
In what appears to be a separate leak, The Sun reported London-based store Juno Records posted two-minutes of the 11 songs on their sales website.
The link allowed people to hear the tracks from the album.
The newspaper reported that the album stream was removed less than 20 minutes later.
Juno Records has not yet commented on the reported leak.
Adele has previously described the new album as a "make-up record" which features eleven songs that tell the story of her past experiences.
News of the apparent leak also comes after she made chart history earlier this month when her single Hello became the first song to be downloaded one million times in a week in the US.