Ikea's hilarious response to Kanye West's collaboration request
The retailer gave a tongue-in-cheek response to West's demand to 'allow Kanye to create'.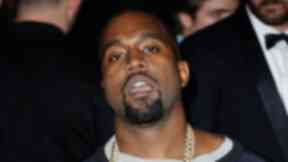 Kanye West recently told Ikea to "allow Kanye to create". Now the Swedish flat-pack furniture company appears willing to indulge him.
Responding with a tongue-in-cheek Facebook post, Ikea Australia said it would "love to see what you'd create" alongside an image of an oversized bed called the "Yeezy".
It follows an interview the rapper did with BBC Radio One DJ Annie Mac, in which he admitted his desire to collaborate with Ikea.
He told the show: "I have to work with Ikea - make furniture for interior design, for architecture, and I know that if I do a minimalist apartment inside of a college dorm where the TV goes on the side of the wall.
"Yo Ikea, allow Kanye to create, allow him to make this thing because, you know what, I want a bed that he makes, I want a chair that he makes - I want more products from Ye."
The response from Ikea Australia on Tuesday night was the "Yeezy" bed, with a nod to West's latest music video for the song "Famous".
In the video, West is seen in an oversized bed with a host of celebrity lookalikes, including ringers for Taylor Swift and Chris Brown.
The company wrote on Facebook: "Hej Kanye, we'd love to see what you'd create...we could make you Famous!"
There was no immediate response from 39-year-old West, who is married to Kim Kardashian.