Ed Sheeran struggled to recall lyrics after music break
The singer took a hiatus from the industry and social media to go travelling in 2016.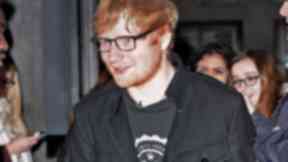 Ed Sheeran says taking a break from music for a year has left him struggling to remember the lyrics to his songs.
The 25-year-old star took a hiatus from the industry and social media in 2016 and went travelling.
Appearing on the BBC Radio 1 Breakfast show on Friday which was his first radio interview in two years, the singer admitted that next time he takes a break it will be shorter.
The singer-songwriter realised he could not remember the words to some of his songs when Don't and Sing had come on the radio.
"I've re-learnt everything. I spent a day relearning the words. Next time I take a break it will be two weeks not a year," he said.
Concerning his travels, he said: "I specifically picked places where I wasn't really liked...No-one really cares about me in Japan. There are like two people that like me in Japan."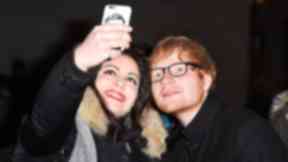 Eager fans got up early this morning as two new tracks Castle On The Hill and Shape Of You, which was originally written with Rihanna in mind, were released online at around 5am.
If the reaction on social media to the new music is anything to go by it seems the new material from Sheeran has been received well.
Fashion and beauty YouTuber Tanya Burr tweeted her love for his new music while fans declared "it was worth the wait" for the new tracks.
Sheeran is still sporting a scar on his face following reports that Princess Beatrice accidentally cut him when a party prank went wrong as she pretended to "knight" singer James Blunt with a ceremonial sword.
He said he did not know whether he was allowed to talk about the incident but joked about the scar: "Do you like it? I think it's quite rugged. I have been telling people that it was James Blunt, trying to get the pop career back.
"He's been telling me to say that. I'm not being mean. He's such a nice guy."
New track Castle On The Hill is described as a "love song for Suffolk", which the singer wrote in mid-2015.
The music video was shot in Suffolk with all the extras from his former High School.
Sheeran's new album is called Ã, following the huge success of + in 2011 and x in 2014.
He described the album as "schizophrenic", featuring "lots of different sounds".