Sesame Street character with autism to 'reduce stigma'
Julia has been introduced in a bid to tackle the stigma attached to the condition.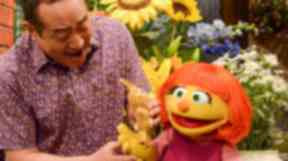 Sesame Street is to get its first autistic character.
Julia will aim to "reduce the stigma" attached to the condition, programme bosses have said.
Although the character already exists in print and digital stories as part of an initiative called Sesame Street and Autism: See Amazing In All Children, she will make her television debut in the US on April 10.
Jeanette Betancourt, Sesame Workshop's senior vice president of US social impact, said: "In the US, one in 68 children is diagnosed with autism spectrum disorder.
"We wanted to promote a better understanding and reduce the stigma often found around these children.
"Just as we look at all children as being unique, we should do the same thing when we're looking at children with autism."