Prince's estate fights to block release of unheard songs
An album of previously unreleased tracks was due to hit the shelves on Friday.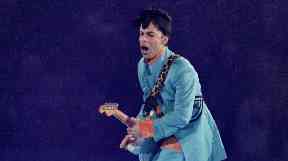 Prince's estate has launched legal action against a sound engineer who wants to release previously unheard tracks by the star on the first anniversary of his death.
Court papers accuse George Ian Boxill of trying to exploit Prince's songs for personal gain, valuing his proposed EP at $75,000 (£58,567).
Friday marks a year since the Purple Rain singer passed away aged 57.
Last week documents revealed his secret battle with drug addiction.
Although it still remains unclear how he came into possession of the drug fentanyl that killed him.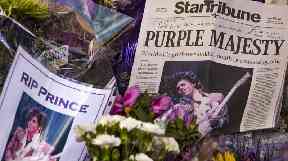 Prince sings and plays guitar and keyboard on the songs, including the EP's title track Deliverance, which were recorded more than a decade ago.
His estate cited a 2004 confidentiality agreement that claims Mr Boxhill agreed all recordings would remain Prince's sole and exclusive property.
Minnesota-based news outlet KSTP obtained the court documents.
The action was filed by the estate and Paisley Park Enterprises on Tuesday - the same day Mr Boxhill announced he was going to release the songs.