Country star Don Williams, 78, dies after short illness
The former Country Music Award winner was famous for love ballads like I Believe In You.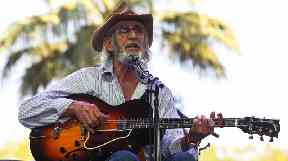 Country music star Don Williams, famous for love ballads such as I Believe In You, has died.
His publicist Kirt Webster said Williams, 78, died on Friday after a short illness.
Williams had 17 No 1 hits and was famous around the world for songs such as I Believe In You, Lord, I Hope This Day Is Good, You're My Best Friend, 'Some Broken Hearts Never Mend, Till the Rivers All Run Dry and Back In My Younger Days.
He won the Country Music Association's awards for best male vocalist and best single for Tulsa Time in 1978. He retired in 2016.
His duet with Emmylou Harris, If I Needed You, made the charts in 1981 and his songs were covered by the likes of Eric Clapton and Pete Townshend.
"Don Williams offered calm, beauty, and a sense of wistful peace that is in short supply these days," said Kyle Young, CEO of the Country Music Hall of Fame and Museum in Nashville.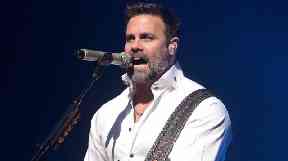 "His music will forever be a balm in troublesome times. Everyone who makes country music with grace, intelligence, and ageless intent will do so while standing on the shoulders of this gentle giant."
He also appeared in the movies WW And The Dixie Dancekings and Smokey And The Bandit II.
Williams was inducted into the Country Music Hall of Fame in 2010, but missed the ceremony because he had bronchitis.
His last studio album came out in 2014 and he was the subject of a tribute album this year that included performances of his hits by Lady Antebellum, Garth Brooks and Chris Stapleton.
Country music lost another one of its stars on Friday when Troy Gentry - one half of Montgomery Gentry - was killed in a helicopter crash just hours before a concert.