Harvey Weinstein: Hollywood producer at centre of scandal
The 65-year-old's wife has left him and he has been fired over sexual harassment allegations.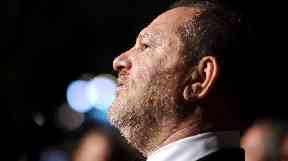 He is the man behind many Hollywood blockbusters but now producer Harvey Weinstein is at the centre of an ever deepening scandal.
It follows a string of allegations of sexual harassment from women who have worked with him, including A-list actresses Angelina Jolie and Gwyneth Paltrow.
Since the claims emerged the 65-year-old has been fired from the film company he founded with his brother and his wife has left him.
Here is a timeline of the key developments in the story.
How did the allegations first emerge?
Hollywood was left reeling after claims of sexual harassment first appeared in the New York Times.
It published "previously undisclosed" allegations from women Weinstein had previously worked with, including the actress Ashley Judd.
Twenty years ago, Weinstein allegedly invited the then young actress to a breakfast meeting before propositioning her.
According to the Times, Weinstein also reached a $100,000 settlement with Rose McGowan, then a 23-year-old-actress, relating to a hotel room encounter in 1997.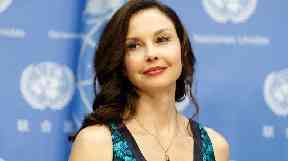 How did Weinstein react to the allegations?
Weinstein issued an apology for his past behaviour saying he "has caused a lot of pain" and "needed to be a better person".
In a statement, he said: "I came of age in the 60s and 70s, when all the rules about behaviour and workplaces were different. That was the culture then. I have since learned it's not an excuse, in the office - or out of it. To anyone."
He also said he intended to take a "leave of absence" from the Weinstein Company as he works with a therapist.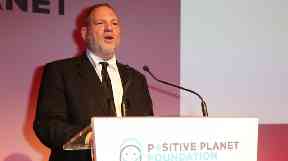 What led up to his firing from the Weinstein company?
Initially, the Weinstein Company's board of directors said the majority of its members "strongly endorsed" Weinstein's decision to step aside while he receives "professional help for the problems he has acknowledged".
It also said it would launch an inquiry into the allegations it takes "extremely seriously".
On Saturday October 8, Weinstein's lawyer Lisa Bloom announced her resignation.
The following day, the Weinstein Company confirmed the producer had been dismissed with immediate effect "in light of new information about misconduct".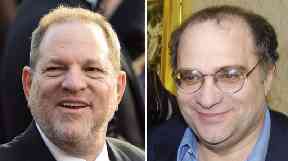 More actresses accuse Weinstein of harassment
Gwyneth Paltrow and Angelina Jolie are also among the latest actresses to accuse Weinstein of sexual harassment.
Paltrow said she was left "petrified" after Weinstein propositioned her when she was just 22.
"I was a kid, I was signed up, I was petrified," she said, adding she had confided then-boyfriend Brad Pitt who confronted Weinstein which led to him threatening her not to tell anyone else.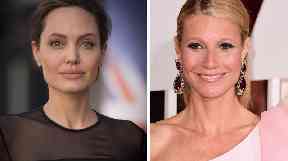 Jolie vowed not to work with him again after a "bad experience" as a young actress.
"I had a bad experience with Harvey Weinstein in my youth, and as a result, chose never to work with him again and warn others when they did."
Meanwhile, former actress and screenwriter Louisette Geiss alleged the film Hollywood producer performed sex acts and begged her to watch him while she pitched movie ideas to him.
Ms Geiss said she didn't previously think she would "ever have a chance to stand up for myself against Harvey Weinstein" because if she "said anything he would have a ton of lawyers on my back and no one would trust me".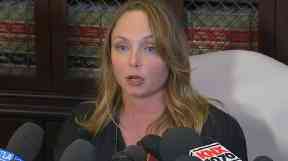 Pulp Fiction star Rosanna Arquette and French actress Judith Godreche and Mira Sorvino have also accused Weinstein of making advances towards them.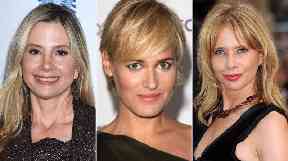 British actress Romola Garai has also revealed she once auditioned for the producer while he "wore a bathrobe".
Garai, who was 18 at the time, and is now 35, told the Guardian the"humiliating" encounter happened at the Savoy Hotel in London and left her feeling "violated."
Weinstein denies rape allegations
Three women have also alleged Weinstein raped them in an article in The New Yorker magazine.
Actress Asia Argento and a former actress Lucia Evans accused Weinstein of forcing himself on them sexually. A third woman spoke anonymously.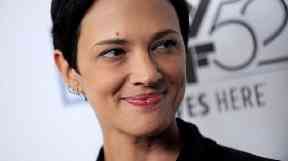 Weinstein has vehemently denied the rape allegations.
His spokeswoman Sallie Hofmeister said: "Any allegations of non-consensual sex are unequivocally denied by Mr Weinstein."
High-profile figures speak out against Weinstein
Since Weinstein's sacking and in the wake of further allegations, a host of high-profile figures have spoken out against the movie mogul's behaviour.
Former US president Barack Obama and his wife Michelle released a statement saying: "Any man who demeans and degrades women in such fashion needs to be condemned and held accountable, regardless of wealth or status."
Hillary Clinton said she was "shocked and appalled" by the claims about a man who has been a major donor to the Democrat Party since her husband Bill's presidential election in 1992.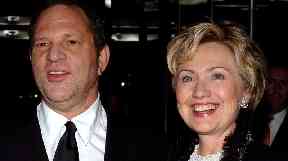 Leonardo DiCaprio, Meryl Streep, Kate Winslet, Dame Judi Dench and George Clooney are among stars lending their support to Weinstein's alleged victims.
Writing on Twitter, DiCaprio saluted the "strength" of the women who "made their voices heard".
Kate Winslet said: "The way Harvey Weinstein has treated these vulnerable, talented young women is not the way women should ever ever deem to be acceptable or commonplace in any workplace."
Dame Judi Dench called the claims "horrifying" and Meryl Streep said "the women who raised their voices to expose this abuse are our heroes".
Meanwhile, George Clooney said Weinstein's behaviour is "indefensible".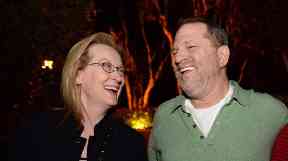 Weinstein's wife leaves him over "unforgivable actions"
Weinstein's wife said the widespread allegations of sexual harassment are "unforgivable" as she confirmed she was leaving her husband.
Georgina Chapman told People magazine: "My heart breaks for all the women who have suffered tremendous pain because of these unforgivable actions.
The British fashion designer said caring for the couple's children was her "first priority" as she asked for privacy at this time.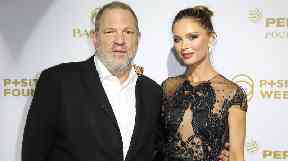 Lohan appears to speak out in defence of Weinstein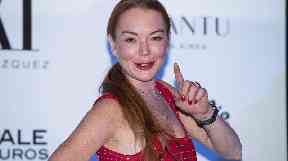 The actress Lindsay Lohan has apparently defended Weinstein as the scandal embroiling him deepens.
In a video, which was later deleted from Instagram, she said: "I feel very bad for Harvey Weinstein right now. I don't think it's right what's going on.
"I think (wife) Georgina (Chapman) needs to take a stand and be there for her husband. He's never harmed me and done anything wrong to me and we've done several movies together.
"I think everyone needs to stop. I think it's wrong. So stand up."