Dawson's Creek star reveals he was sexually assaulted
James Van Der Beek recalls inappropriate experiences he had as a younger actor.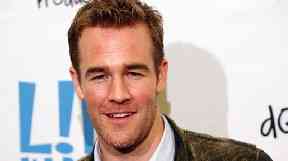 Dawson's Creek star James Van Der Beek has revealed he has been sexually assaulted by "older, powerful men" in the entertainment industry.
The actor made the admission amid the Hollywood scandal involving film producer Harvey Weinstein, who faces multiple accusations of sexual harassment, and several claims of rape.
Writing on Twitter, the actor said what Weinstein is being accused of is "criminal", adding: "What he's admitted to is unacceptable - in any industry."
He also applauded alleged victims for "speaking out" and went on to recall "inappropriate" encounters he had experienced personally.
"I've had my a** grabbed by older, powerful men, I've had them corner me in inappropriate sexual conversations when I was much younger," he wrote.
The 40-year-old added that he understood "the unwarranted shame, powerlessness and inability to blow the whistle".
"There's a power dynamic that feels impossible to overcome," he added.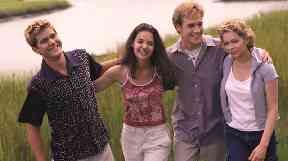 Following the actor's revelations, many Twitter users praised him for speaking out about the issue.
One said: "Bravo James for having the courage to speak out."
"All who have come forward and even those still terrified to do so are all brave," another wrote.
The scandal involving Weinstein has put the spotlight on the issue of sexual harassment and inappropriate behaviour in the US entertainment industry.
Hollywood has been left reeling after a number of women who have previously worked with the producer, including Angelina Jolie and Gwyneth Paltrow, alleged they were sexually harassed by him.
It has led to him being fired from the film company he founded and his wife leaving him.
Weinstein has strongly denied rape allegations and said many other accusations against him are inaccurate.