Harvey Weinstein 'resigns from his production company'
The mogul has reportedly agreed to permanently leave the company he co-founded.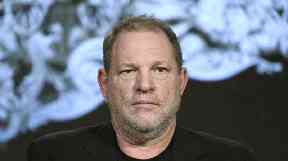 Harvey Weinstein has agreed to resign from the film production company which he co-founded and bears his name over the flood of sexual abuse claims against him, according to reports.
The mogul will step down from the board of the Weinstein company, a source told NBC News.
The source said that Weinstein, who denies many of the claims against him, insisted that he had not violated his contract but agreed to leave by mutual consent.
He had been on indefinite leave from the company since the scandal first broke.
There are also reports that the company is in talks over a possible sale.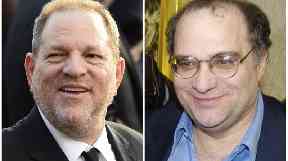 Former Miramax founders Harvey Weinstein and his brother Bob had become powerful players in the film industry.
They set up the Weinstein Co in 2005, which produced hits including The King's Speech.
But Hollywood was rocked after a stream of stars announced they had been sexually harassed - or in some cases raped - by Harvey Weinstein as he used his position of power over their careers.
Weinstein had reportedly begged industry figures to support him to the company's board after the scandal hit.
He is currently undergoing therapy but reportedly hoped that he could return to his career.