Rock 'n' roll pioneer Fats Domino dies at the age of 89
The singer sold more than 110 million records and had hits including Blueberry Hill.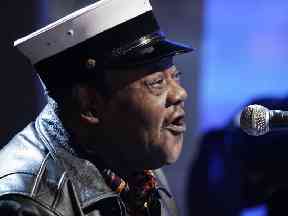 Fats Domino, the rock and roll pioneer whose steady, pounding piano and easy baritone helped change popular music, has died at the age of 89.
He died on Tuesday, according to the coroner's office in Louisiana.
He sold more than 110 million records, including 22 million singles with hits including Blueberry Hill, Ain't That A Shame and other rock 'n' roll standards.
One of the first 10 acts inducted to the Rock and Roll Hall of Fame his dynamic performance style and warm vocals drew crowds for five decades.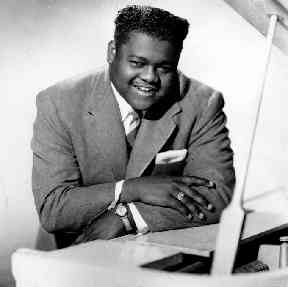 One of his show-stopping stunts was playing the piano while standing, throwing his body against it with the beat of the music and bumping the grand piano across the stage.
During Hurricane Katrina struck in August 2005 he and his family had to be rescued by boat from his home, where he lost three pianos and dozens of gold and platinum records, along with other memorabilia.
His wife of more than 50 years, Rosemary, died in April 2008.
The son of a violin player, Antoine Domino Junior was born on February 26 1928, to a family of nine children.
He recorded his first song, The Fat Man, in the back of a tiny French Quarter recording studio.
"They call me the Fat Man, because I weigh 200lb," he sang. "All the girls, they love me, 'cause I know my way around."
In 1955, he broke into the mainstream charts with Ain't That a Shame, subsequently releasing a number of successful hits in the early 1960s, including Be My Guest and I'm Ready.
In 1998, he became the first purely rock 'n' roll musician to be awarded the National Medal for the Arts, but he cited his age and did not make the trip to the White House to get the medal from Bill Clinton.
Aside from rare appearances in his home city of New Orleans, he avoided publicity in later years.