Kevin Spacey: UK police 'investigate sex assault claim'
Scotland Yard has refused to identify the alleged attacker in London in 2008.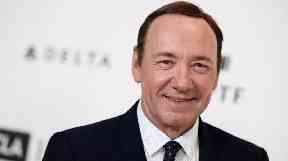 Hollywood star Kevin Spacey is understood to be being investigated by British police over an alleged historical sexual assault.
It is understood officers from the Metropolitan Police's child abuse and sexual offences command are looking into claims the House Of Cards actor sexually assaulted a 23-year-old man in London in 2008.
Scotland Yard declined to identify the alleged attacker but said in a statement: "On Wednesday, November 1, City of London Police referred an allegation of sexual assault to the Metropolitan Police Service.
"It is alleged a man assaulted another man in 2008 in Lambeth.
"Officers from the Child Abuse and Sexual Offences Command are investigating."
City of London Police confirmed they had referred an allegation of sexual assault from 2008 in Lambeth to Scotland Yard.
Spacey has not been arrested or charged with any offences.
Police declined to say if he had been questioned or not.
Last week, allegations against the 58-year-old emerged when Star Trek actor Anthony Rapp claimed Spacey had placed him on a bed and climbed on top of him following a party at his apartment in 1986.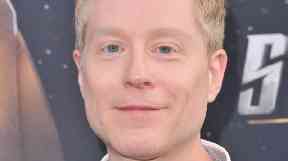 In 1986, Spacey would have been 26 and Rapp, 14.
It comes after production was halted on the sixth series of Spacey's hit Netflix drama just days after the allegation was made.
In response to the claims, Spacey issued a post on Twitter in which he wrote that he did not remember the alleged incident and also announced he is living as a gay man.
The post garnered an angry reaction, with many criticising the fact that the former artistic director of the Old Vic Theatre had used an apology to come out as homosexual.
Spacey's talent agency, CAA, is no longer representing the actor in the wake of the claims.
On Wednesday, the actor's current representative said he was "taking the time necessary to seek evaluation and treatment" in light of the allegations.
A Dutch business forum has also cancelled a headline appearance by the two-time Academy Award winner, originally planned for later in November, following the claims.
His lawyers have been contacted for comment.