Comedian Louis C.K. admits to sexual misconduct claims
The comedian issued a statement admitting to using his power "irresponsibly".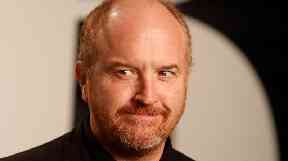 Comedian Louis C.K. has admitted to allegations of him exposing himself to women and has expressed remorse in a statement in which he said he used his power "irresponsibly".
The comedian issued the statement on Friday, saying the sexual misconduct claim by five women against him in a New York Times article "are true" and he "can hardly wrap my head around the scope of hurt I brought on them".
He apologised to the cast and crew of several projects he has been working on, his family, children and friends, his manager and the FX network.
The 438-word statement ends with the comedian vowing to stop talking and leave the spotlight, stating "I will now step back and take a long time to listen".
These stories are true. At the time, I said to myself that what I did was okay because I never showed a woman my d*** without asking first, which is also true. But what I learned later in life, too late, is that when you have power over another person, asking them to look at your (penis) isn't a question. It's a predicament for them. The power I had over these women is that they admired me. And I wielded that power irresponsibly. I have been remorseful of my actions. And I've tried to learn from them. And run from them. Now I'm aware of the extent of the impact of my actions I learned yesterday the extent to which I left these women who admired me feeling badly about themselves and cautious around other men who would never have put them in that position.

Louis C.K.
The statement also said: "There is nothing about this that I forgive myself for."