Coleen Rooney breaks silence to address divorce rumours
Wayne Rooney has made some 'silly and selfish mistakes', his wife wrote on Facebook.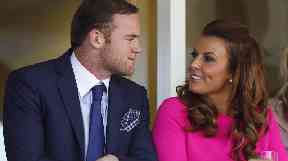 Coleen Rooney has said she is trying to make her marriage to Wayne "work" in a defiant Facebook message that addressed divorce rumours.
This is the first time Coleen has spoken about her marriage since her footballer husband was found over the drink-drive limit while behind the wheel of another woman's car in September.
The 31-year-old said she "loved" Wayne, but admitted he had made some "silly and selfish mistakes".
"I'm not saying everything is fine and forgotten about, but we are as good as can be at this point, I'm not the type of person to put a show on and say we're all loved-up....I'm just real."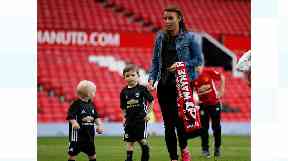 In September, the Everton footballer was ordered to complete 100 hours of unpaid community work after admitting being nearly three times the legal drink drive limit.
His wife, who is pregnant with the couple's fourth child, told fans not to feel sorry for her and made it clear it was her decision to stay with Wayne.
She said: "A few people are probably thinking (I) am stupid for staying in my marriage.
"I am not stupid, I know my own mind and it's something I want to try and work on."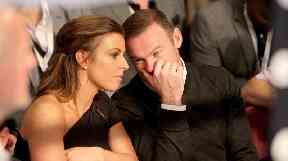 Coleen denied taking her husband back, saying he had never left, although she admitted the couple had spent time apart.
She said: "I know I would be fine on my own, with just me and my children, but I don't want to live like that, I want to try and continue our marriage and live as a family, because that's what I want to do."
The former England and Manchester United captain, 32, had reportedly left a cocktail bar in Wilmslow, Cheshire, in a taxi with lettings agent Laura Simpson, 29, before driving her car in the early hours of 1 September.
He pleaded guilty at Stockport Magistrates' Court to the offence and was also ordered to perform 100 hours of unpaid work as part of a 12-month community order and pay £170 court costs.