Kevin Spacey axed in trailer for new Ridley Scott film
Christoper Plummer has taken over the role of Jean Paul Getty in All The Money In The World.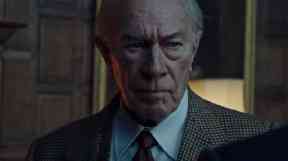 A new trailer for Ridley Scott's upcoming All The Money In The World has been released just three weeks after Kevin Spacey was axed from the film.
Spacey has been replaced in the role of oil tycoon Jean Paul Getty by Christopher Plummer following allegations of sexual misconduct.
The film, which also stars Mark Wahlberg and Michelle Williams, portrays the story of the 1973 kidnapping of the billionaire's grandson.
Spacey will be completely erased and scenes are being quickly re-shot in time for its scheduled December release date.
British director Scott said he had been "totally" happy with Spacey's performance but made the decision to replace him after allegations emerged because "you can't tolerate any kind of behaviour like that".
"We cannot let one person's action affect the good work of all these other people. It's that simple," he told Entertainment Weekly.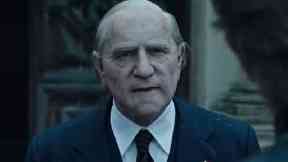 When asked if he had considered pushing back the film's release date, Scott said no because he knows "he can deliver".
Describing how he managed to pull off the challenge of reshooting scenes in such a short time-scale, Scott said: "I move like lightning. I'm already two scenes ahead. It's simple!"
"If you know what you're doing, you don't need 19 takes. You do one for the actor, one for me. It's all planned out."
"When you storyboard, you've already pre-filmed the movie in your head - the wide shots, close shots, establishing shots," he added.
The original trailer starring Spacey
A series of accusations have been leveled against Spacey since fellow actor Anthony Rapp alleged Spacey tried to seduce him when he was 14.
In response to the claims, Spacey issued a post on Twitter in which he wrote that he did not remember the alleged incident and also announced he is living as a gay man.
Netflix suspended the production of House of Cards following the historical harassment allegations against Spacey.
British police are investigating two alleged sexual assaultsclaimed to have taken place in London.