Jamie and Louise Redknapp formally divorce in 25 seconds
A judge rubber-stamped the end of their 19-year marriage at a court hearing.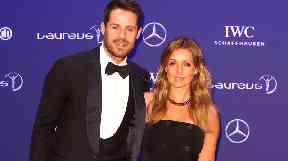 Former footballer Jamie Redknapp and his pop singer wife Louise have divorced.
Judge Ian Mulkis rubber-stamped the end of their 19-year marriage after a hearing lasting just 25 seconds at the Central Family Court.
Paperwork showed Mrs Redknapp had filed for divorce on the grounds of Mr Redknapp's "unreasonable behaviour".
Mr Redknapp had not mounted any defence to his wife's divorce application.
Judge Mulkis held that Mr Redknapp had behaved in such a way that Mrs Redknapp could not "reasonably be expected" to live with him.
He concluded that the marriage had "broken down irretrievably".
Neither Mr Redknapp, 44, a former Liverpool and Tottenham midfielder who now works as a television pundit, nor Mrs Redknapp, 43, were in court.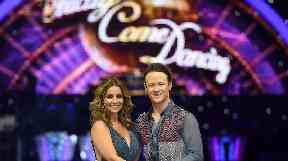 The judge granted a decree nisi - a marriage formally ends when judges grant decree absolute. A wife or husband can apply for a decree absolute six weeks after a decree nisi is granted.
The Redknapps had long been seen as having one of the most stable relationships in showbiz.
They married in 1998 on a luxury yacht in Bermuda, a year after Louise had been named the "sexiest woman in the world".
The couple have two sons, Charley, now 13, and Beau, nine.