Openly transgender woman features in British Vogue
Writer and campaigner Paris Lees says it is a sign of how far society has come.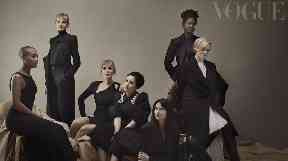 The first openly transgender woman to feature in British Vogue has spoken of her delight at being included, saying it was a sign of how far society has come.
Paris Lees features alongside six other women identified by the magazine as "influential females fighting to empower women in the battle for equality that rages on".
Taking to Twitter, the writer, model and campaigner thanked new editor Edward Enninful for involving her in the "special moment", and for fulfilling his promise to make the high-profile fashion brand more diverse.
"Look how far we've come," she wrote.
"It's insane that I could be in Vogue. A trans kid from a council estate.
"People at school told me I'd never be a girl, would never be pretty enough, would never be accepted. Well here I am being celebrated as a woman."
It follows French Vogue, which features a transgender model on its cover for the first time in 2017.
But it's a far cry from attitudes in the 50s, when April Ashley - one of the first Britons to undergo genital reconstruction surgery - modelled for Vogue, only to be outed as trans by tabloids a few years later.
The article, accompanied by a photograph by Julia Hetta, is included in the magazine's February edition which went on sale on Thursday (January 5).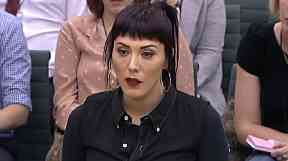 It also features MP Stella Creasy, Women's Equality Party leader Sophie Walker, writer Reni Eddo-Lodge, artist Gillian Wearing, blogger Dina Tokio and gal-dem magazine's Liv Little.
Titled Meet The New Suffragettes, it marks 100 years since women were allowed the vote, and discusses what equality means to different people and the change which could improve the lives of women now and in the future.
In the interview, Labour MP Creasy said the systems in place to protect women were "not working".
"For me, it's not about leaning in, it's about building an army," she said.
"Progress can happen. My mistake was thinking that it would be easy.
"Women are set up to fail. We can never be thin, curvy, clever, kind enough. But I'm impatient to change the world."