Ed Westwick recast in TV drama after sex assault claims
Christian Cooke takes over as Mickey Argyll in Agatha Christie drama Ordeal By Innocence.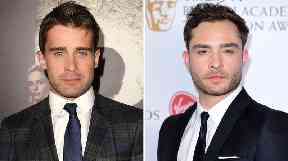 Ed Westwick has been replaced in the BBC Agatha Christie drama Ordeal by Innocence after two actresses accused the Gossip Girl star of sexual assault.
British actor Christian Cooke has been recast as Mickey Argyll in the drama that the BBC was forced to pull from its Christmas schedules following the accusations, which Westwick denies.
Producers Mammoth Screen and Agatha Christie Ltd said they will be reshooting several sections of the programme later this month. A transmission date is yet to be announced.
In a statement the producers said: "The co-producers of Ordeal By Innocence, Mammoth Screen and Agatha Christie Limited, today announced that they are to reshoot sections of the BBC1 drama later this month.
Cooke's credits include The Art Of More, The Promise and Cemetery Junction.
The BBC announced in November they would not be broadcasting the show over the festive period in light of the accusations.
In a statement, the broadcaster said: "These are serious allegations which Ed Westwick has strenuously denied. The BBC is not making any judgment but until these matters are resolved we will not include Ordeal By Innocence in the schedules.
Following the first claim of assault, in which an actress said Westwick had raped her, Westwick wrote on Twitter: "I do not know this woman.
"I have never forced myself in any manner, on any woman. I certainly have never committed rape."