YouTube cuts business ties to shamed vlogger Logan Paul
It comes amid backlash against a video which appeared to show a suicide victim.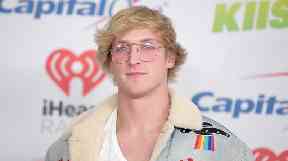 YouTube has cut shamed vlogger Logan Paul from its top-tier ad platform, essentially cutting business ties after global backlash against one of his posts which appeared to show the body of a suicide victim.
The 22-year-old has been removed from its Preferred Programme - which allows compaies to sell adverts on its top five per cent of content creators - as well as putting some original projects on hold.
Paul was widely condemned after posting a video filmed in Japan's Aokigahara Forest, which has a reputation as being a frequent site of suicides.
It showed him and his friends discovering a body.
In light of recent events, we have decided to remove Logan Paul's channels from Google Preferred. Additionally, we will not feature Logan in season four of Foursome and his new Originals are on hold.

YouTube statement
The Google-owned firm has also faced a storm of protest over its own handling of the controversy, with many questioning why it had taken so long to take the video down - and why it was allowed to feature in 'recommended' and 'trending' lists long after people began to raise concerns.
In a series of tweets, the company responded by announcing it was making changes which would prevent such a video from being shared in future.
The thread began with a post which read: "Many of you have been frustrated with our lack of communication recently.
"You're right to be. You deserve to know what's going on."
It continued: "We expect more of the creators who build their community on @YouTube, as we're sure you do too. The channel violated our community guidelines, we acted accordingly, and we are looking at further consequences."
Paul himself has posted a written apology to Twitter, claiming his intention was to "raise awareness for suicide and suicide prevention".
That was followed by a video in which he admitted there was "a lot of things" he "should have done differently", and apologised from "the bottom of [his] heart".
If you are in distress or need some support, the Samaritans are available 24 hours a day on 116 123 or visit their website.