Steven Seagal investigated over alleged sexual assault
The Los Angeles Police Department confirmed it is running an "open investigation".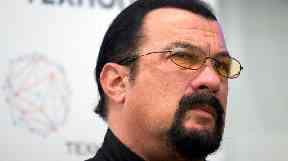 Action star Steven Seagal is being investigated over an alleged sexual assault in 2005, the Los Angeles Police Department has said.
The actor, 65, has faced allegations of sexual harassment under the increased scrutiny on Hollywood since the Harvey Weinstein scandal broke.
On Friday a spokeswoman for the police force said a complaint is being handled by the Robbery-Homicide Division but offered no more information.
"All we can do is confirm that there's an open investigation from 2005," she said, adding it is an allegation of sexual assault.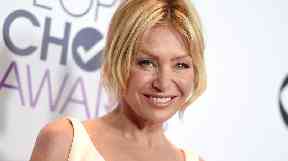 In recent months, Seagal has been accused of sexual harassment by actresses Julianna Margulies and Portia de Rossi.
Arrested Development actress De Rossi claimed that during a final audition for a Seagal movie in his office, he unzipped his leather trousers in front of her during a private audition in his office.
The Good Wife star Margulies claimed she was 23 when she went to Seagal's hotel room under the pretences of a casting, but when she arrived he was alone.
She managed to flee "unscathed" after "I sort of screamed my way out", she told radio station Sirius XM.
Their claims led actress Jenny McCarthy to renew her allegation that she was sexually harassed by Seagal during an audition for Under Siege 2 in 1995.
McCarthy alleged Seagal asked her to remove her clothes despite no nudity being required for the role.
A representative for Seagal is yet to return a request for comment, but a spokesman previously denied McCarthy's allegation to The Daily Beast.