'Boys will be boys': Are gender stereotypes harming Scottish children?
Charity reveals parents concerned traditional 'boys' and 'girls' roles restrict children's freedoms.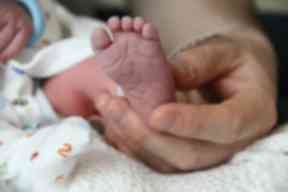 It's the question on the lips of many new parents after an 18-week ultrasound - is it a boy or a girl?
Knowing the gender of a baby can be the deciding factor for countless facets of their early upbringing, from their name and the clothes they wear down to the wording of affectionate croonings from passers-by.
But Scottish parents are concerned that common assumptions on what it means to be a girl or a boy are having a serious effect on their children's freedoms, and may impact their views on equality later in life. Many say elements of gender conditioning limits the sports and hobbies children enjoy, affect their behavioural traits and shape their attitudes towards other boys and girls.
Details of a survey conducted by Scots charity Zero Tolerance revealed that while a majority of Scottish parents wanted boys and girls to be treated equally, they found significant challenges in the clothing and film industries, the marketing of toys, attitudes of other parents and peer pressure from other children.
The survey, run via social media channels, garned responses from 1386 parents (including adoptive and foster parents) of young children in Scotland.
Zero Tolerance's report on the survey's findings stated: "Assumptions about what it means to be male or female, over everything from appearance, emotions, hobbies, interests, education, attainment, jobs to being a parent, can have negative consequences, both in children's earliest years but also for their life chances.
"Studies continue to link belief in traditional gender roles with attitudes which condone violence against women."
What shapes attitudes on gender in children?
Zero Tolerance asked parents to identify the areas where they saw gender stereotyping occur most often, with the most common issue being the segregation of boys and girls toys in shops (over 80% of parents agreed). This was closely followed by the differences in clothing and shoes (again over 80%) and the attitudes of other parents (over 70%).
When asked what factor was most likely to affect their child's behaviour, parents said the attitudes of other children was most influential.
Here is what the charity concluded.
Most parents thought children aged one to five naturally like different things, they recognised other social factors influence young children to show gendered preferences.

Parents surveyed thought gender stereotyping is most prevalent in commercial settings (such as toy and clothes shops), in the attitudes of other parents and in children's television and films.

Apart from themselves, parents thought the attitudes of other children were most likely to influence their child, closely followed by television and the attitudes of other parents.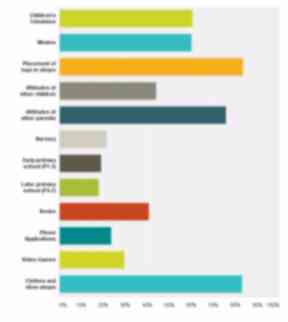 Clothes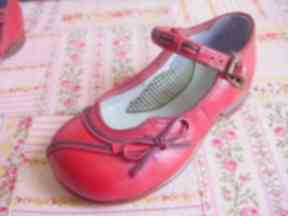 Parents identified how shops split clothes into boys and girls sections as a challenge when it comes to encouraging equality among children, in particular the "pinkification of all things to do with women at all ages".
One parent remarked that clothes for girls are often poorly designed and restrict outdoor activities.
They said: "'Girls'' shoes are not designed for use outdoors. I put my daughter in 'boys'' shoes until she was four and then she started to complain as she became aware of the difference.
"I then just put her in trainers but now she has started school and can't wear trainers so she is now wearing the usual flimsy ridiculous girls' shoes."
Amy Marshall, of Zero Tolerance, said differences in children's clothing was a particular struggle, as it is demonstrative of how society "holds attitudes about gender dear".
She said: "I think the attitudes we hold as a society are where we struggle to get lasting change. For example, we see that even chain stores such as Tesco can wield under pressure to aisle placement of toys but gender policing is where the problem lies.
"I think this is because we still hold our attitudes about gender dear, and reinforce them unwittingly, i.e. feeling uncomfortable when boys want to dress in 'girls colours'."
Film, TV and gaming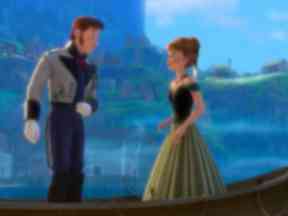 Box office smash The Lego Movie and its associated games was identified as having a negative influence on children, in addition to various Disney movies.
Discussion on Disney's feminist merits dominated headlines after the release of Frozen in 2013, where parents dubbed the effect the movie had on young girls as the "future of feminism" - though the movie left other's feeling cold.
Marshall said: "When we think about how toys, films or attitudes what we are really picking at is what these communicate to children. This might be assumptions about what emotions, traits, even jobs and characteristics each gender should have.
"Some parents felt that even after specific neutralising measures their children came out with surprising statements about what men and women do in the home environment for example, and so concluded that somehow this was inherent in society and culture around us."
Parents and schools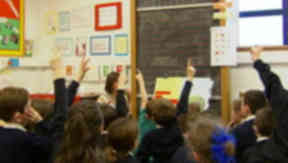 These are the areas parents were most concerned about, both for the actual influence adults and peers have over children and where parents would most like to see change occur.
Grandparents in particular was a common subject among concerned parents "as being a reinforcing factor of gender stereotypes" for parents who felt they were trying to take a more "neutral" approach with their children's upbringing.
Some responses indicated that gender bias among other parents was likely to "allow bad behaviour among boys because boys will be boys".
One parent commented: "I think it [influences] must be massively amplified by attitudes of other children and adults around them, and as much as overt attitudes, as by subconscious behaviour - for example women's reflex tendency to comment on other women's and little girls' clothes."
My son doesn't watch TV or films but has constantly been told by adults that he has 'a girl's name', a 'girl's haircut' and that he looks like a girl.

Parent response, Zero Tolerance survey
However, not all influence from parents and other children was negative - parents identified that in schools where equality was encouraged, their children would speak out in favour of equal rights.
One parent said: "My daughters' nurseries and especially primary school have been good at emphasising flexible attitudes to gender and we have tried to do so too so that now my older daughter will fiercely defend the right of both boys and girls to like all kinds of stuff."
So what can be done?
While a high number of parents responded, there are limitations with the data collected. Responses indicated not all parents had children under ten and Zero Tolerance did not build parent profiles for an analysis of demographic.
However, parents gave various indications of where they would like to see guidance on gender equality in the school curriculum, more widespread grassroots campaigning and a better understanding of gender identity in young children.
When asked if they were aware on resources on gender stereotyping, only 42% of parents responded. Of those, 57% were not aware of any resources, while others had looked but had not found anything
The report concluded: "It is clear from the findings of this report that parents and caregivers in Scotland want to see a more mainstreamed approach to challenging gender stereotyping in the early years.
"Zero Tolerance therefore intends to use the findings of this survey in our prevention work with early years policymakers consistent with Equally Safe, Scotland's strategy for preventing and eradicating violence against women and girls, and other strategies such as the Parenting Strategy and Early Years Framework."