My hero: Woman pays tribute to organ donor after double lung transplant
Kirsty Harvey, 32, who has cystic fibrosis, says the operation has transformed her life.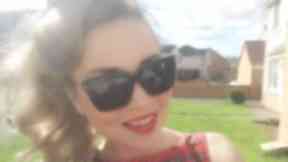 Kirsty Harvey lived in uncertainty for almost three decades, wondering if her next day would be her last.
At nine months old, she was diagnosed with cystic fibrosis, a genetic illness that would constantly clog her lungs with mucus, forcing her to take 60 tablets a day on top of regular physiotherapy for most of her youth.
The 32-year-old from Glasgow says she "kept really well" for several years until 2007 when she was told she needed a double lung transplant or her condition would deteriorate.
She received a life-saving phone call the day after she turned 26 - a matching donor had been found and she would receive the transplant pending tests.
Kirsty was given her donor's details and penned a heartfelt letter of thanks to their family.
She said: "Every single day I thank the family for choosing to follow my donor's wishes at a time of utter devastation. They will always be kin and my heroes.
"I was aware when I went on the transplant list there was a one in two chance I wouldn't survive long enough - but it has transformed my life.
"Prior to that I was on oxygen 24 hours a day, I was on a ventilator at night, I had to use a wheelchair or get my husband to piggyback me everywhere. That donation gave me everything back."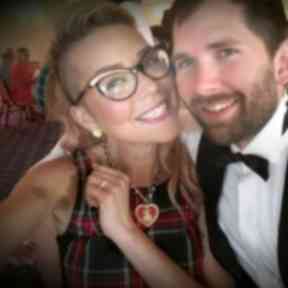 Kirsty's transplant was a major operation that gave her a new lease of life, enabling her to become a humanist wedding celebrant just like her father.
The time leading up to that critical phone call still rings clear in Kirsty's memory, however.
Every element of her daily routine was a "mammoth task" and she describes the uncertainty of organ donation as being a "horrendous" wait.
She said: "I'll hear a song or see something and I'm transported back to living every day thinking that might be my last.
"I wasn't able to wash myself and I couldn't have showers without holding on to railings or getting assistance.
"That's what happens with cystic fibrosis, it takes away every ounce of your independence until you rely solely on everyone.
"The toughest thing for me waiting for a transplant was I could deal with my life being over. I couldn't deal with the after-effects it would have on my loved ones.
"How are my parents going to pick up the pieces? How are my sisters going to live without me being there?
"How would my nieces and nephews know what I was like? They were too young to remember me."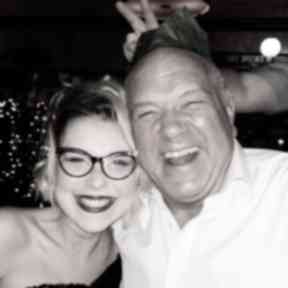 Even before receiving her new lungs, Kirsty had dedicated her life to raising awareness on organ donation, an issue she feels is not discussed enough in Scotland.
As well as inspiring her peers to become organ donors, Kirsty has encouraged children to discuss the issue through her work with the Orgamites project.
Orgamites is a series of cartoon characters, produced by Donroy Entertainment, which promotes the science behind organ donation and healthy discussion on what happens after death.
Kirsty added: "Organ donation doesn't just save one person's life - it saves a family of a lifetime of heartbreak.
"But talking to your children about whether they would want to save people if anything happened is still looked upon as a taboo.
"I've talked to friends' children about it and every time, without a doubt, children always say they would want to save someone. Organ donation should be a normality and we hope that it might join the school curriculum too."
Download: The STV News app is Scotland's favourite and is available for iPhone from the App store and for Android from Google Play. Download it today and continue to enjoy STV News wherever you are.