Skye: Is the Scots tourist destination too popular?
Tourism bosses say Skye is struggling to cope with the number of visitors.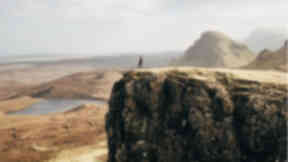 Skye is world-renowned for its breathtaking scenery, great local seafood and unique culture.
This combination means thousands of tourists make the trip across to the island each month, and many businesses rely on their custom.
Now tourist chiefs are trying to stop so many coming, as they struggle with the vast numbers packing out hotels and B&Bs during this summer.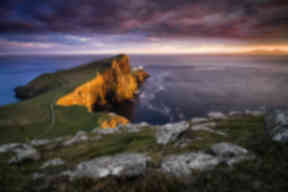 Why are more people coming to Skye?
A mixture of good weather and decreased travel fares are bringing record numbers into the island.
Locals say all hotels, hostels and B&Bs have been booked up for months and an emergency centre has been set up this week for those who have nowhere to go.
The influx of visitors has not just affected local accommodation. Residents and businesses are reporting huge traffic problems during the summer months.
A local B&B owner started a petition for increase infrastructural investment to deal with the increase.
The 'Bring Skye into the 21st Century' petition has had over 690 signatures.
"The Isle of Skye, whilst becoming ever more popular with visitors, is currently under-resourced to meet growing demand to visit the island," it states.
"This must be addressed to make sure a real opportunity for Scotland's future is met."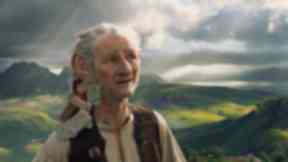 Hollywood effect
Major attractions in Skye have been used for recent blockbuster Hollywood films.
Digitally-enhanced shots of the island's natural wonders have been used in animated feature the BFG
The distinctive Old Man of Storr in Trotternish, landslip Quiraing, and the Cuillin mountain range were among the locations in Steven Spielberg's adaptation.
The film's release has seen a spike in visitors over the past few months as people seek out the backdrops featured.
Other films which have been filmed on Skye include Prometheus and the 2015 remake of Macbeth as well as other fantasy films including Stardust and The Land That Time Forgot.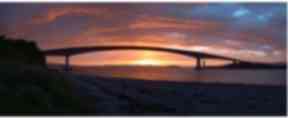 Skye's vital statistics
Population: 10,008 (2001 census)
Size: 639 sq miles
Largest town: Portree
Highest mountain: Sgurr Alasdair (3258ft)

Tourist attractions: Quiraing, Fairie Glen, the Old man of Storr, Fairy pools, Dunvegan Castle, Portree harbour
Activities: Hiking, fishing, boat trips
Access via Skye Bridge, Ferry boat