Meningitis Awareness Week: 'We never thought she was going to die'
Student Jennifer Gray died of bacterial meningitis just 24 hours after complaining of a sore head.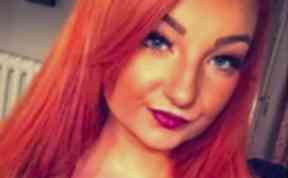 Jennifer Gray thought she was suffering from a hangover when she contracted bacterial meningitis.
Waking up with a mild headache and sore limbs as well as being sick following a night out with friends, the Paisley student put her symptoms down to the after effects of drinking or the cold she had been suffering from for the past two weeks.
"She came home a wee bit earlier than normal, because quite often she'd be out all night until 4 o'clock in the morning but I think she was home just after 12," her mother Edwina recalls.
"I went in [on Saturday morning] and she said 'Oh mum I think I've got a wee hangover, I'm feeling a bit sick, my head's a wee tiny bit sore'.
"She stayed in her room all day but she was in fine spirits, occasionally I could hear her being sick but thought she just had a hangover. She wasn't complaining in any way. She was on her phone to her friends all day and all night, just the usual, just texting and chatting."
Just 24 hours later, she was pronounced brain dead, doctors having battling in vain to save the 21-year-old who had contracted the deadly infection.
Jennifer's parents Edwina and Jamie Gray were shocked by how quickly their daughter, whom her mother describes as "genuinely kind" and "popular" deteriorated.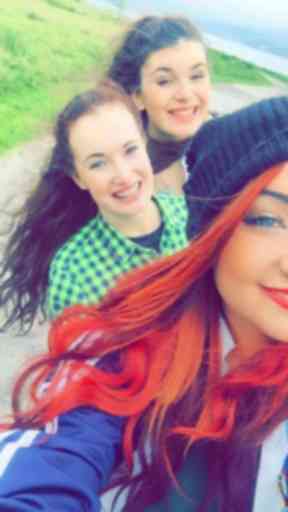 After complaining of a headache on the Sunday morning, Jennifer's mother gave her paracetamol followed by ibuprofen a few hours later before leaving the family home to go shopping. While she was out, her daughter messaged her to say she wasn't feeling any better.
Edwina explains: "She texted me when I was out and she said 'mum my head's really sore and it's not getting any better. I phoned my husband and asked him to get Jennifer to call NHS 24 just to get her checked.
"She did phone NHS 24, they asked her lots of different questions, they asked her if she had a rash which she didn't, they asked if she was photosynthetic, which my husband put the lights on for her and was asking if she was alright and she was ok. She didn't seem to have a temperature."
Advised to attend Paisley's Royal Alexandra Hospital for a check over to be safe, her father drove her to the hospital to see the out of hours GP, with Jennifer being sick on the way. There she was diagnosed as either suffering from the flu or contracting viral meningitis, a less serious but still painful strain of the infection.
Her mother rushed to the hospital and was shocked at how unwell her daughter had become in such a short space of time.
"By the time I got to the [hospital], which was about an hour after I had left her, she looked horrendous. I couldn't believe the state she was in, she was half dressed, she'd tried to get her clothes on but she couldn't bend down to get them on her head was so sore. She was vomiting, she was as pale as anything."
The GP advised for Jennifer to be checked over at the medical admissions ward for assessment but she quickly began to lose consciousness, becoming agitated and unable to answer questions.
Her mother adds: "We had her in a chair at this point because she couldn't walk, but we just never thought that anything bad was wrong. She wasn't complaining, she just sat in the chair but now when I look back she was probably losing consciousness, I just thought she was quiet."
Jennifer's condition further deteriorated and she was placed in a medically induced coma and taken to the intensive care unit. A CT scan was taken, the results of which were "horrendous" according to her mother and she was rushed to Glasgow's Queen Elizabeth Hospital's neurological unit in an attempt to reduce the swelling on her brain.
But at 7.30pm, her parents were told nothing more could be done for Jennifer and that she was declared brain dead.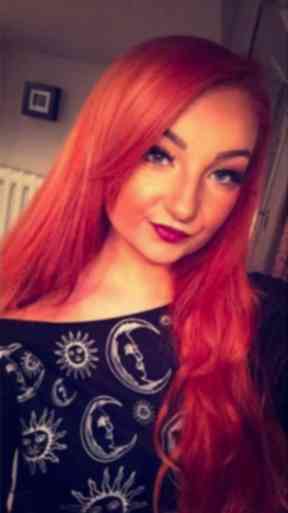 Blood tests later confirmed she had been suffering from bacterial meningitis and her close friends and family had to be given special treatment to ensure they didn't develop the infection as well.
Edwina says: "That's how quickly it was, it was very rapid. Very mild symptoms and then within a few hours she had passed away. That was how quickly it took her.
"The hospital said it was the fastest they had ever seen somebody been taken by meningitis."
The family have decided to speak out to mark Meningitis Awareness Week, which is organised by charity Meningitis Research Foundation (MRF) and runs from September 19 to 25.
It is estimated that there have been on average around 3200 cases of meningitis and septicaemia each year in the UK. Deadly diseases that can strike without warning, killing one in ten, and leaving a quarter of survivors with life altering after-effects ranging from deafness and brain damage to loss of limbs.
Babies, toddlers and young adults are most at risk, with the charity focusing this year on educating students who are at a high risk of developing the infection.
MRF Scotland manager, Mary Millar, said: "Young people at university or college are particularly at risk of meningitis and septicaemia because they mix with so many other students, some of whom are unknowingly carrying the bacteria.
"Meningitis can develop suddenly and progress rapidly. Early symptoms include headache, vomiting, muscle pain, fever, and cold hands and feet. Students should be alert to the symptoms and should not wait for a rash to develop before seeking medical attention urgently."
While Jennifer's family were devastated at how quickly the infection had taken hold of her, they also learned that she managed to help others after her death, having been listed on the organ donation register.
Edwina says: "For someone so young it was quite unusual to have had that all organised. We didn't know.
"We did get a letter about eight weeks later to tell us that she'd managed to donate her organs to five different people including a five-year-old girl.
"A 60-year-old lady got a lung transplant, two people got her kidneys, pancreas, liver. So that was, I suppose, a bittersweet moment.
"We were pleased but absolutely devastated, I suppose I just can't explain how that feels when you get news like that, it's an inexplicable feeling."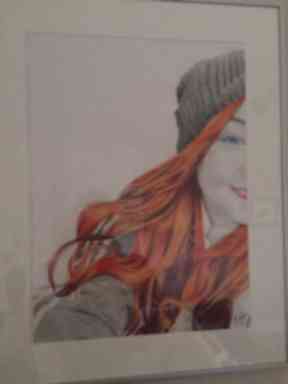 Since Jennifer's death in April, friends and family have come together to keep her memory alive, a JustGiving page raising nearly £9000 for Meningitis Research Foundation.
The fundraisers, self-styled as Jenn's Tartan Army after her love of tartan, plan to run the Great Scottish Run 10k, have created a memorial garden at her family home and Edwina herself held a coffee morning raising £3000 for the charity.
Friends have drawn on their talents to keep her memory alive, with her friend Ewan, who has a degree in product design, designing a T-shirt for runners to wear, friend Summer penning a song and friend Stephanie wrote a poem about her which she read at the Celebration of her life.
Talented artist and friend Lewis also gave her parents a sketch of Jennifer which they would like to be printed with proceeds going to Meningitis Research Foundation.
"I've got lots of different ways of keeping her memory alive but also helping fundraise as well. It just gives me something to focus on that helps me with my grief," Edwina says.
"I just want my daughter to be remembered as a good girl, a kind girl, a friend and just basically to help somebody else.
"We never for a minute thought that Jennifer was seriously ill until it was far too late, did we ever think she was going to die on us or even have [meningitis] It's shocking for us."
Download: The STV News app is Scotland's favourite and is available for iPhone from the App store and for Android from Google Play. Download it today and continue to enjoy STV News wherever you are.