Fashionable family's style over 100 years captured in new book
The fashion trends embraced by members of a Scots family has been woven into a new book.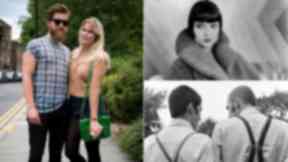 As an impressionable five-year-old, Caroline Young remembers walking by a group of punks and marvelling at a pair of stripy tights.
Spending a lot of time in galleries and exhibitions as a child alongside her artist mum, the 36-year-old says she has always been drawn to the world of fashion and the statements made through outfit choices.
This continued into her teenage years where she remembers rummaging through vintage shops and faithfully flicking through fashion magazines, with memories of buying treasured items like her fringed jacket from vintage shop Armstrongs and creating her own collection of pin badges during the Britpop scene.
"I think I have grown up seeing people dress a little bit alternatively," Caroline says.
"I like the idea of music and fashion kind of coming together and how that shapes different scenes.
"I started to see all these ties between the subcultures and started reading a lot more about it."
Having already written a book on classic Hollywood style and the costume design during this golden age of film, Caroline began to see a pattern of how subcultures merge, change and inspire one another.
Immersing herself in photos and historical records, a love of this genre cemented her interest in the social history of fashion and the meanings behind what we wear and why.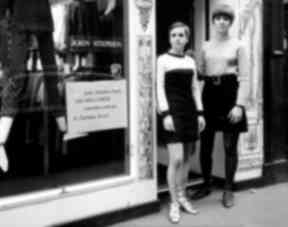 Starting with the 1920s flappers, Caroline has now completed a collection for a new book which follows 30 trends over the last 100 years with mods, punk, Harajuku and hipster all in the mix.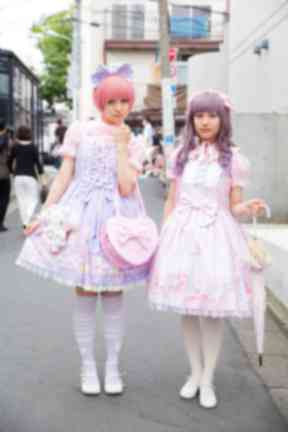 "I started to read about the way Vivienne Westwood used tartan in her designs as a subversive symbol and so thought of all the different meanings tartan can evoke," Caroline explains.
"And then I began looking at the wider range of subcultures and why they wear a particular style.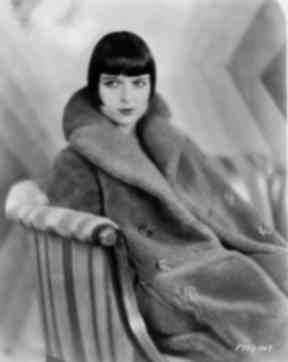 "I was thinking about hipster and the word hipster and the word 'hip' from it - hip hop, hippies, hipsters.
"It goes all the way back to the 1920s and the idea of hep which meant something was cool or leading in fashion."
She adds: "Now, it is beards. You just see all these guys with beards and sleeve tattoos and really vibrant colourful prints."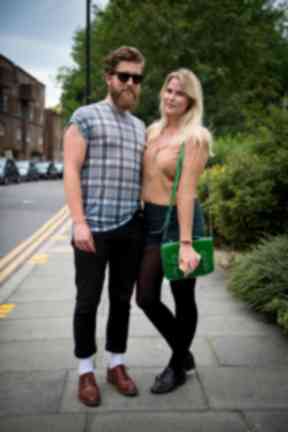 Thinking about her own trips in her youth to Miss Selfridge where she would opt for brightly coloured patterned shirts, Caroline began to rummage through old family photos and soon discovered that her parents and sisters had all adhered to at least one subculture through their fashion choices in their youth.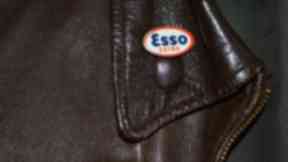 From her dad embracing the rocker look in the 1960s with his leather jacket and Esso pin badge to her mum Jill looking "very modish" in 1965.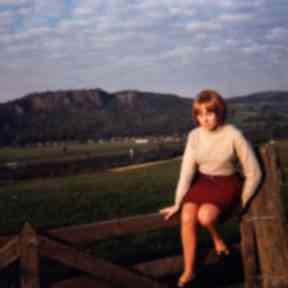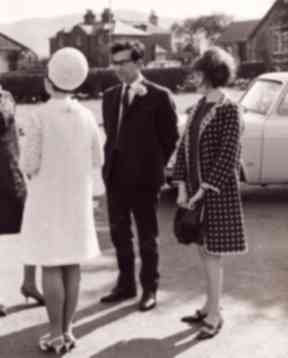 This then continued with her sister embracing the 'Goa trance' look at a New Year party in 2000 in Vagator, with Caroline adding a sprinkling of these family photos to her building fashion archive.
"My sister, who is three and a half years older, went to Glasgow University when I was at school," she says.
"I remember she would come back at the weekends, probably around 1996, so it was around the time of Pulp and various Britpop bands like that.
"She would always come back with brightly coloured nail polish and leopard print leggings. So I always looked up to her style a little bit.
"Then she went of to Goa. There was a whole load of Goa trance parties at the time and I just remember being really fascinated by that and wishing I could go as well.
"I just really liked that backpacker hippy look."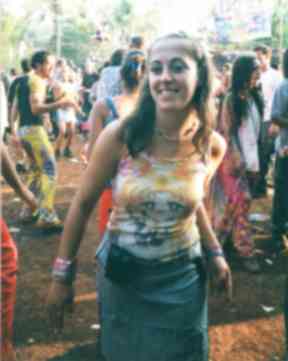 While Caroline has personally been drawn to certain eras such as the glamour of the 1930s and the bohemian style of the 1960s, she says each trend brings with it its own charm, even if those living through it are unaware of the statement styles they are making.
"I really like hippy fashions," Caroline says. "The 1960s, I love that era - all the hippy movements and the stories around San Francisco in 1965.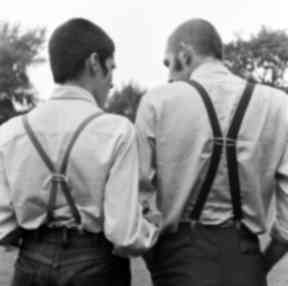 "It is difficult when you are in the moment to think about how you would define it. I think that's probably true of every decade.
"I remember in the 1990s thinking 'I wonder how people will look back it in ten years time' but now you can see there's a really clear 90s look.
"When I was around 19, I definitely didn't get dressed up as much. We definitely went clubbing in trainers and it was a bit more of a natural look.
"But now people are really dressed up. People want to look good in photos and I think there is a bit of a fake look. I think that will maybe be what people will look back on in ten years time."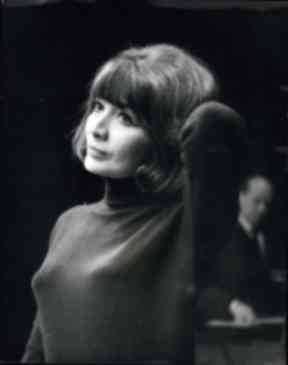 She adds: "Fashion is a way of making a statement and defying authority.
"It is a way of making a statement and to say 'we do matter, we do exist' - I like that rebelliousness."
Caroline's new book Style Tribes: The Fashion of Subcultures is published on September 29.