Mother of murder victim forgives killers ten years after attack
Jo Jamieson has written a book about her son Dean's murder, which she says 'almost killed her'.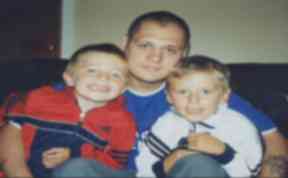 Jo Jamieson's son sits just below her right shoulder, an inky interpretation of a 'jack the lad', a doting father, husband and much-loved brother.
A permanent reminder of her child, the tattoo ensures Dean is never far from her mind.
"People might think I'm mad but I speak to him every single day," the 60-year-old explains.
"He's a big part of our life, I see him so much through his kids and his siblings. The way they act, their mannerisms, the way they joke - he was a bit of a joker."
In April 2006, Dean Jamieson was making his way home from a night out in Aberdeen to his young family and wife when he flagged down what he thought was a taxi.
Inside were the men who would kill him.
The 30-year-old was then driven to the outskirts of the city where he was subjected to what was described as a 'frenzied' attack, being stabbed, slashed, kicked and stamped upon before being left to die.
His three killers were jailed, with two remaining in prison today.
At the time, Jo said she would never forgive her son's killers, saying: "Justice will be done, whether it is in this world or whether it's in the next."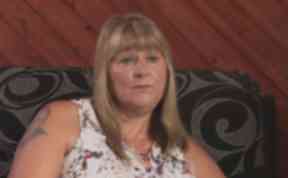 Now ten years after the brutal murder, Jo has returned to her family's tragic story to write Last Touch, which documents what happened to her son and the aftermath in a bid to help others.
"I think I wanted to get some messages across and that you can survive, you have to survive.
"Especially if you've got family, friends.You're not doing the person who is gone any justice if you just lay down and die and don't get on with life, you have to do it. And it took me about five years."
Jo admits she struggled to come to terms with Dean's death, carrying a tremendous amount of pain and anger upon her shoulders. She pushed away offers of help and tried to carry on alone.
She turned to books for guidance after finding counselling difficult, but found most were disparaging of the police service, whom she praises for supporting her family and helping to catch those responsible for Dean's death.
She also visited mediums, something she recognises 'isn't for everyone', but helped her take steps towards forgiving her son's killers
She explains: "I knew that before I did anything else, I had to forgive the guys that murdered Dean. Very rarely do I ever give them any energy or any thought, I don't even think about them at all so I forgave them. I'll never forget, but I forgave them. It's the only way I could move on."
Moving to Australia to aid her recovery to work in child protection services, Jo decided to write the book, which will be released in the spring, to help her grandchildren understand their father more.
It also acts as a guide for grieving families, covering the trial, her relationship with the police and dealing with the media.
She often returns to Aberdeen and praises Dean's widow Carol for helping her grandchildren get through the pain of losing their father.
While Jo felt it was important to revisit the murder in order to help others, she adds that recalling painful memories 'almost killed her'.
"It was a killer, it was an absolute killer. People say 'is it cathartic?', I say 'no'. I done it hoping it was going to be cathartic but certain parts, it just about killed me.
"Even though I wrote it, I still skip [certain chapters], because I just cant read about it again."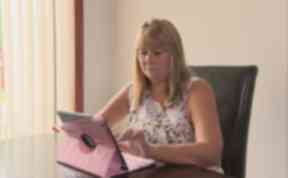 Jo says Dean's children haven't let what happened to their father affect them, with his daughter Lauren and son Liam both keen to join the police force.
She says: "It will never be in the past, it's always there but I've learned to live with it. And I've such good memories of Dean, of his family. I've watched his children grow up, they're all amazing kids and they're all good and decent kids.
"I see Dean in every one of them, so he's still a big part of our lives
"He'll never die because he's in them."
Download: The STV News app is Scotland's favourite and is available for iPhone from the App store and for Android from Google Play. Download it today and continue to enjoy STV News wherever you are.