Meet the young Scots actor set to become Disney's latest sensation
Thomas Doherty, from Edinburgh, stars in new Disney Channel musical show The Lodge.
The person Thomas Doherty is perhaps most compared to is Zac Efron, a triple threat of singing, dancing and acting.
The 21-year-old from Edinburgh smiles at the comparison, adding that the link is "flattering".
But then it's hardly a surprising likeness, considering Thomas is about to become a star in the same manner as Zac, taking a lead role in the Disney Channel's new musical mystery series The Lodge.
Thomas' ascent to fame could almost mimic that of Zac's breakout role in High School Musical, the surprise smash hit Disney movie which took over the world back in 2006.
The character attempts to hide his passion for dancing and singing from his friends on the basketball team, something which Thomas can relate to from his own childhood.
"I played football, a lot of football when I was younger," Thomas explains. "I wanted to be a footballer but I also secretly did performing arts."
Often compared to the American star considering his talents in acting and singing, Thomas says the link between the two is complimentary.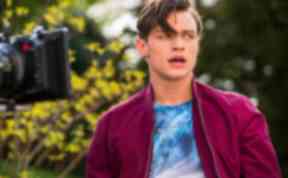 "It's flattering I guess [to be compared to Zac Efron], he's a great actor, he's had a wonderful career so it's nice to hear things like that.
"He's very inspiring, his career has kind of gone away from Disney and more into comedy and that's something I would definitely consider doing."
Although Thomas began acting from the age of five in amateur drama groups, he grew up just like any other child alongside his two siblings, his sister Rachel, a keen dancer, and elder brother Niall, who is currently playing football in the States.
His mother and father both work in banking and he recalls he had plenty fish growing up as a child, but that the family dote on their Labrador Poppy, whom Thomas says is "so cute".
Thomas' love for the theatre continued throughout his childhood and upon leaving high school, decided to study at Edinburgh's MGA Academy of Performing Arts.
He explains: "That was for three years and I did musical theatre there. And that was amazing but I always wanted to do film and TV, so when The Lodge came along that was kind of a combination of everything, which was amazing."
The Lodge chronicles teenager Skye's adventures as she relocates to her treasured childhood holiday lodge alongside her father after the death of her mother, meeting new friends along the way.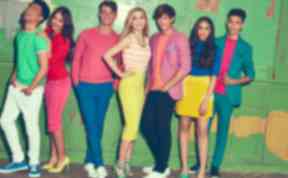 Thomas says the project was a perfect combination of the skills he'd learnt at the arts school and the chance to work on a television project,
He recalls: "I was working in Tigerlily in Edinburgh for a couple of months and I was coming up and down from Edinburgh to London auditioning.
"My agent said that the auditions were going on [for the Lodge] and I auditioned about eight or nine times for this.
"The singing and the dancing was very integral to the storyline of The Lodge so it was perfect."
He plays the role of Sean, the only Scot on the show, who loves to mountain bike with his friend Ben, played by Luke Newton, and hints that he may end up enjoying a little romance on the programme.
"Sean is a bit of a cheeky chap, he's very confident, he's quite charming, he's quite carefree as well. But he's not reckless with it and he wants to be a professional mountain biker and he might get himself into a wee bit of a love triangle," Thomas says.
He was glad he was allowed to keep his Scottish accent, although he had to tone it down a little for the role and that shooting in Northern Ireland was great fun. The cast made use of a golf buggy which they often stole for a little drive.
He laughs: "We had a golf buggy on set and we stole it, a lot and drove it about. It was good fun."
The Lodge hits television screens this month on the Disney Channel but Thomas doesn't have much time to take a breath. He has also joined the cast of Descendants 2, the sequel to the hit Disney Channel movie which follows the teenage offspring of some of the worst villains that heroes have come across, from Cruella de Vil to Maleficent.
Taking on the role of Harry Hook, Captain Hook's teenage son, Thomas has immersed himself in being "rotten to the core", a drastic character change from the happy-go-lucky Sean.
"He's a bad guy, he's not a nice person. He's very different to Sean, Sean's a lot nicer whereas Harry has a hook and isn't nice! It's good fun, I like it a lot.
"It's a classic villain; Peter Pan is a timeless Disney film so to have a new generation coming through and you get to interpret whatever you want from such a classic is quite special. I'm quite excited about that."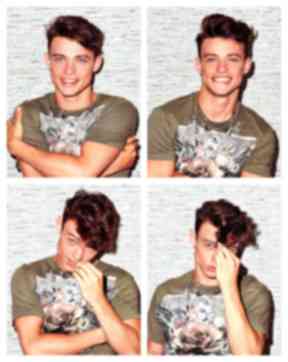 Shooting the movie in Vancouver, Canada has meant Thomas has been away from his family for weeks on end, but says he misses seeing his friends, family and most importantly his gran.
For now, Thomas is most excited about seeing people's reactions to his role in The Lodge, adding that he hopes the show can inspire a new generation of kids and teenagers to follow their dreams, just as High School Musical did for him.
"It's really exciting to know that kids will be watching this just like how I watched things like High School Musical and were kind of inspired by that.
"Hopefully the cast will inspire a new generation to do what they want, to take up singing, to take up dancing, get into sports."
Download: The STV News app is Scotland's favourite and is available for iPhone from the App store and for Android from Google Play. Download it today and continue to enjoy STV News wherever you are.