Scot who invented spoon that doesn't spill sees device go global
Grant Douglas' quest to eat with freedom from his cerebral palsy could end up benefiting millions.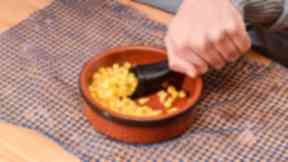 The first time Grant Douglas felt bitten by the bug of inspiration he was in bed one morning with his daily bowl of cereal.
Propped up against his pillows, the bowl in front of him, he'd spent the better part of the early hours chasing his breakfast with a spoon.
"I just couldn't get it to stay on," he says. "It was just going everywhere and it was a total mess."
For Grant, who was born with cerebral palsy, it could have been the ultimate frustration. Instead, it was an inspiration.
"I thought there must be a way to get a lid on that spoon somehow," he says.
"I knew there must be a way but I didn't know how."
The thought stayed with him. On through his computer science degree and his time as an IT helpline officer. On through the moment he moved into his own flat in Edinburgh by himself.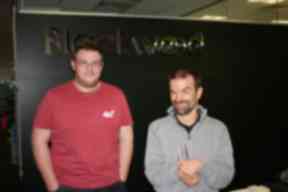 "It stayed in my head for years and years," he says. "I often brought it up in conversation but nothing ever came of it."
That was just because he wasn't speaking to the right people. That was before he met Mark.
Mark Penver was on a placement with Glasgow consultancy 4c when a mutual contact brought the pair together.
Their journey to reinvent the spoon had begun.
Initially just an idea to help Grant out in his life, their goal was to design a product which would allow him to go into a restaurant like any other diner without being restricted by the limited hand movement his cerebral palsy had left him with.
Grant wanted to eat without the person next to him having to feed him. He wanted to scoop out his cereal in the morning with out spilling. He wanted freedom.
"We worked on it for 18 months," says Grant. "By the following Christmas we had the prototype."
It was then he began to realise that his spoon could mean more to just him.
Dubbed the S'up Spoon, Grant's prototype device resembled a pipe-shaped scoop, allowing him to drop food - including cereals and soups - into his mouth to avoid it spilling over the side.
He asked: "But how many more people could be helped if he made more of them?"
The team launched a crowdfunding bid to raise £33,000 to put the spoon into mass production and extend its benefits to thousands of others.
The remarkable spoon could aid those with shaky hands as a result of cerebral palsy, essential tremor and Parkinson's.
Nine months ago, Grant's spoon hit the market. It is now on Amazon, available globally, has been featured on BBC One's Songs of Praise and has even reached disabled children in South Africa.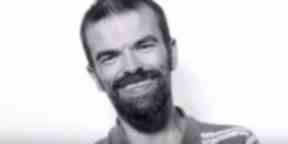 It also now has a reseller in Denmark, is appearing in an exhibition in the British Design Museum in London this month and has been tested by the Royal National Institute of Blind People which has agreed to add it to their product range.
"It's been an amazing journey just from a wee idea, it has gone crazy," says Grant.
"It's been entirely funded on donations, but if even one person has been helped then that's what's important."
And the inventor of a spoon that doesn't spill is also now encouraging other budding designers to step forward.
Edinburgh-based charity Blackwood has more than 1500 homes throughout the country making it a leader in helping those who are disabled, elderly or with sensory impairments to live more independently.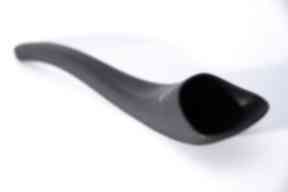 The Blackwood Design Awards, which is now open for nominations, wants to identify and champion breakthrough inventions.
The competition has built a reputation of enabling great success for winners, and entries now frequently come in from all over the globe, including Canada and Pakistan.
Grant has words of encouragement for those hoping to enter.
"Anything is possible," he says. "Don't be put off. Give it a go. Nothing ventured, nothing gained.
"I've had emails from all over the world, so it shows what can happen when you give yourself a chance."
For now, the inventor plans to stay in Edinburgh and continue to spread the word about his device.
Though he says he still has a few other surprises up his creative sleeves.
"I can't talk about it too much just yet," he says happily.
"But I've got this idea for a bowl..."
Download: The STV News app is Scotland's favourite and is available for iPhone from the App store and for Android from Google Play. Download it today and continue to enjoy STV News wherever you are.