Do you recognise this couple? Hunt for owner of lost wedding photos
Alex Galmeanu stumbled upon pictures of young Edinburgh lovers in a rare camera made in the 1960s.
Alex Galmeanu embodies the old adage that one man's junk is another man's treasure.
The Romanian photographer has launched a search for a mystery couple, after he discovered their undeveloped wedding photographs in an old camera.
Mr Galmeanu bought the rare Balda Baldix folding camera on Ebay, which ceased production in the 1960s, and carefully developed its contents last week.
Comprised of a small party of happy revellers, the wedding is believed to have taken place in the 1970s.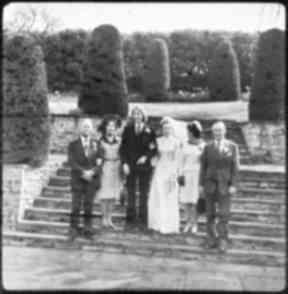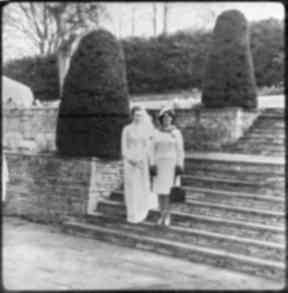 Fascinated by the young couple on the cusp of married life, Mr Galmeanu researched the contents of the images.
He discovered the Austin Maxi pictured was first registered in Edinburgh at some point between August 1973 and July 1974.
He said: "Knowing I'm the first one who saw these images after so many years, this captivated me enough to want to know more about the people pictured.
"The pictures are from a wedding, maybe the most important event in a family's life - and they never got the chance to see them."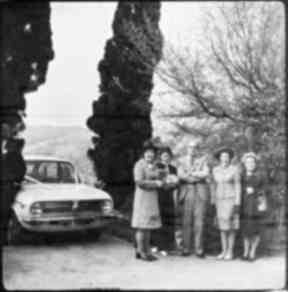 The camera itself was shipped from Southam, near Birmingham having spent years on a local collector's shelf - who apparently "never had the curiosity to open it".
Writing in his blog, Mr Galmeanu said he now hopes to return the photos to the couple or a relative.
He said: "We have a camera made till the 60s, a colour negative roll film produced somewhere between 1963 and 1974, a film developing process popular between 1950 and 1973 only, and a 1973-1974 Edinburgh registered car, produced between 1969 and 1981.
"So we probably we aren't quite wrong saying we witness a Scottish wedding from 1973.
"Of course, this is a great experience for a photographer like me considering the fact that I was able to process a roll film exposed five years before my birth."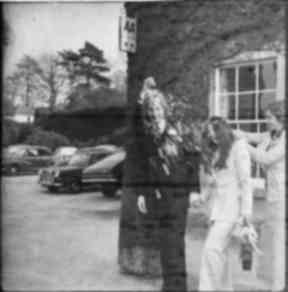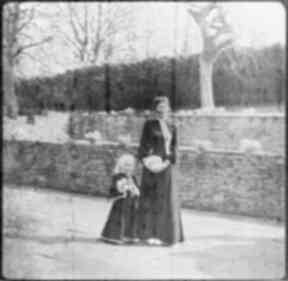 A similar search was launched in 2014 when shop manager Nola Chesworth discovered an old photo album at a car boot sale in Yorkshire.
The owners from Dundee came forward one week after the search was reported and it is hoped this tale will have an equally "happy end".
Mr Galmeanu added: "Obviously, a happy end will complete this beautiful story. Your help is needed to share this to all your British friends.
"Who knows, maybe someone will hopefully recognise his or her family, and I'll have the opportunity to return these images to those entitled to receive them."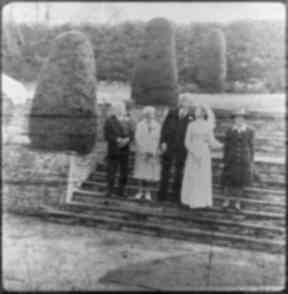 If you recognise the people in the photo collection you can contact Alex Galmeanu via his website.
Download: The STV News app is Scotland's favourite and is available for iPhone from the App store and for Android from Google Play. Download it today and continue to enjoy STV News wherever you are.