Bisexual son who couldn't donate blood to mother in cancer battle
Liam Beattie has spoken out against restrictions on gay and bisexual men donating blood in Scotland.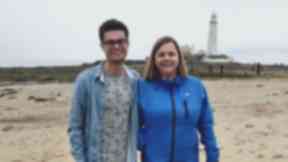 Liam Beattie was 360 miles away from his mother's bedside when he was told she had cancer.
Sandra Beattie, his mother, close friend and confidant, called Liam from Hawick in the Scottish Borders while he was living in London to gently deliver the news.
The 25-year-old charity worker calls his mother every day on the way home from work just to catch up - but this was an exchange that filled him with dread.
After her diagnosis in June 2014, Sandra was rushed to hospital when her symptoms became unbearable.
She needed surgery to combat the disease rooted in her kidneys. Doctors informed the family there was a risk of complications.
Liam, who came out as bisexual to Sandra at age 14, knew he would be unable to help her if she needed donated blood.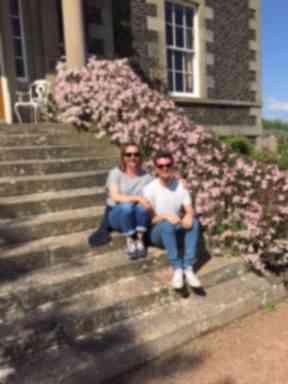 "Not being able to help a loved one in a crisis situation simply because of my sexual orientation was, and still is, extremely heartbreaking," said Liam.
"I'm able to donate organs and yet something as simple as giving a pint of blood, I'm not able to do. It's almost quite difficult to put into words.
"I'm really close to my family, particularly my mum. After her operation she was visibly in pain and it was clear the operation had taken its toll on her.
"She looked exhausted and she wasn't her happy self that I had grown up knowing."
Liam is one of thousands of Scots whose ability to donate blood is restricted as a result of their sexuality.
Gay and bisexual men - and women who have sex with men who have sex with men (MSM) - must go through a 12-month abstinence period before they can donate in Scotland.
The Scottish Government abolished the complete ban on gay and bisexual men giving blood donations in 2011.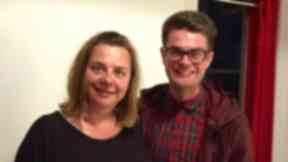 Now Sandra has recovered from her cancer battle, but her family still live in fear of what may happen if complications arise.
"Although the operation was a success, we still live with that worry - as anyone who lived through cancer does," admits Liam.
"I've walked past the blood donation centre in Edinburgh on numerous occasions and the fact that I'm denied access to not only help a family member, but to help anyone in Scotland, fills me with a great deal of sadness.
"A 12-month ban is effectively a lifelong ban and I think it's an unfair expectation that you have to do that in order to donate blood.
"I think we need to strike a balance between the science and equality - the science has advanced since the new restrictions and there's a real mismatch between the scientific evidence and the restrictions in place.
"HIV for example can show up within three months and yet there's still there's still a 12-month deferral period."
A passionate campaigner for change in legislation, Liam shares his concerns as a new reports reveals many Scots harbour misconceptions about the passing on of HIV.
A YouGov survey commissioned by the Terrence Higgins Trust found 23% of the Scots surveyed think HIV can be transmitted by kissing, while 32% believe sharing a toothbrush with someone who is HIV positive can pass on the virus.
HIV does not survive outside the body and cannot be passed on through saliva or skin-to-skin contact.
During a Scottish Parliament debate, MSP Rona Mackay reiterated that restrictions in blood donor legislation are also rooted in the 1980s, along with misconceptions about HIV.
The MSP for Strathkelvin and Bearsden has called for an overhaul of legislation to include a "non discriminatory risk assessment policy", which she believes would increase the number of donors.
A total of 5000 donors are required each week to meet the transfusion needs of patients in Scotland.
While the Scottish Government has no plans to change restrictions, the UK's department of health announced it would review the 12-month ban earlier this year.
The Scottish National Blood Transfusion Service has warned a careful examination of the evidence was needed - for "risk" groups beyond MSM such as intravenous drug users - to address inequalities in health care.
Dr Moira Carter, of the Scottish National Blood Transfusion Service said: "We welcome the ongoing review of donor eligibility, and the open and honest dialogue that is currently taking place.
"Current donor selection criteria are based on risk assessment and not sexual orientation, and it's important that this is recognised.
"We welcome the move towards individual risk assessments, but this would be complex and we must consider if it's feasible to do this, based upon sound evidence.
"Additionally we must consider that if changing the mechanism for donor selection, it's important we fully assess the impact and risks associated with this to ensure the sufficiency and safety of Scotland's blood supply isn't jeopardised in any way."

Meanwhile Liam hopes the conversation will be the start of a hopeful future - one where he can freely donate blood for his mother and fellow Scots.
He said: "I the debate we're having just now can only be a good thing, hopefully it will mean more people who aren't within the restricted categories come forward to donate.
"If there was a change in restrictions I think there would be more interest from people who previously had been banned.
"We know how urgently Scotland needs blood and I know many people in the community who would come forward."