War author vows to give a teddy bear to every child in Scotland
History enthusiast Aileen Orr has received donations of hundreds of teddies in all shapes and sizes.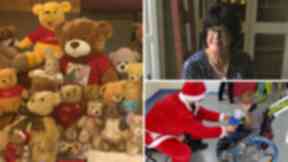 An author has vowed to provide every child in Scotland with a teddy bear.
War author and public speaker Aileen Orr has launched a mass teddy bear drive, with plans to send donations to schools, hospitals and children's homes.
With a small team of volunteers, Aileen will respond to requests from children's workers in health and social care, beginning with young people who have no toys or are displaced from their families.
Children from the Scottish Borders to Inverness have already been sent bears by Aileen, who plans to grow the project throughout 2017.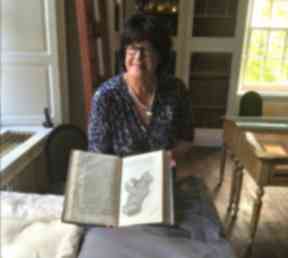 After toying with the idea towards the end of 2016, Aileen was overwhelmed when she received hundreds of bears in all shapes and sizes, largely donated by members of the Scottish Women's Institute.
The 63-year-old from Berwickshire delivers regular Second World War lectures at organisations across Scotland, from historical societies to schools, and was invited to speak at a Women's Rural Institute in Dumfries.
Refusing to take cash as payment, Aileen suggested listeners could donate teddy bears instead.
Various organisations and individuals have since contributed to the project as word has spread.
"I was just blown away," she said. "The point of it is just that every child should have a teddy.
"A teddy bear is such a personal thing and seems to evoke all kinds of early memories deep down for people.
"Many of the teddies handed in have been pre-loved, but many are bought brand new for children or still have tags on them. They are cleaned and then handed on to children who really appreciate them."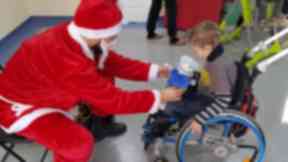 Aileen has dedicated her soft toy collection 'Wojtek Scotland' to one of the most famous bears to reside in Edinburgh Zoo.
Wojtek was a 500-pound Syrian brown bear, who was not only a mascot, but served as a soldier with the Polish army during the Second World War, after an Iranian boy swapped him for cans of food.
His fame is rooted in the Battle of Monte Cassino, where he helped to carry 25-pound artillery shells under heavy gunfire with no prompting and without dropping a single one. He also learned to smoke, salute and drink beer from his Polish comrades.
At one time the battling bear resided at a farm in the Scottish Borders - coincidentally owned by Aileen's husband - before he retired to Edinburgh Zoo in 1947.
Aileen also grew up listening to stories about Wojtek from her grandfather who served with the King's Own Scottish Borderers and spent around eight months with the bear while posted in the Middle East.
As founder of the Wojtek Memorial Trust and author of the book Wojtek The Bear: Polish War Hero, Aileen campaigned to erect a statue of the lovable mammal in Edinburgh, which was accomplished in November 2016.
She hopes providing children with cuddly bears will not only be a source of comfort, but also cultivate an interest in history from an early age.
"Children love the story," said Aileen. "I was in Aberdeen University doing a children's workshop, and when I started talking about him they were as quiet as mice.
"The teachers were saying it's quite amazing, it's one of the few stories they will sit and listen to at length.
"And I know they've been listening because they ask the most intense questions at the end - 'what colour was his nose?' and 'what was his mother's name?'"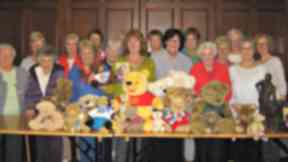 Alongside Scottish entrepreneur Lesley Duncan and musician Katy Carr, famed for her song writing on Polish history, Aileen has begun to drum up support for her venture.
Without applying for charitable status, Aileen will shoulder the cost of transporting the bears herself.
With Wojtek's origins in Syria and fan base in Poland, the author is also interested in helping vulnerable children displaced from their families and homes in war-ravaged Eastern Europe.
Some of the donated bears have been sent to children abroad, with a growing support for the initiative from Ukrainian and Syrian communities in Scotland.
Aileen said: "Psychologists often use soft toys with traumatised children in Scotland and around the world.
"A child may not talk to humans because of their trauma, but they will speak to a soft toy.
"These soft toys are much needed by psychologists all over the world, but particularly in war-torn areas, to pull those children back out of themselves."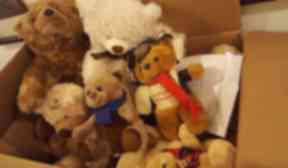 Download: The STV News app is Scotland's favourite and is available for iPhone from the App store and for Android from Google Play. Download it today and continue to enjoy STV News wherever you are.