Lonely elephant: Search to find friend for heartbroken Mondy
Scotland's last elephant, 45, lost her only companion at Blair Drummond Safari Park last year.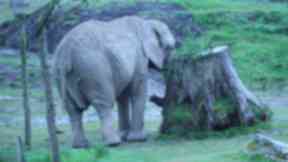 A search has been launched to find a partner for Scotland's last elephant after she lost her only companion.
Mondula, known as Mondy, has been left downcast by the death of enclosure mate Toto.
After collapsing in March last year, Toto was put down by keepers to prevent her suffering further.
Visitors at the time saw keepers in tears as the decision was made to euthanise the elephant.
Now, keepers at Blair Drummond Safari Park near Stirling are looking all over Europe to find her old "cheeky and clever" roommate a new friend.
Elephants are like humans in the sense they need company to thrive and Ailsa McCormick, head keeper of the park's large animals, is keen to create something like a retirement home for older elephants.
While Mondula and Toto did not form powerful bonds as they were not related, Ailsa said they were like old women who tolerated - but needed - each other for the 20 years they were together.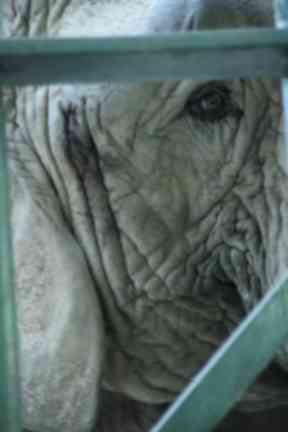 "When we lost Toto it was a very difficult time for Mondy and all of the staff," says Ailsa.
"The pair were never what you would exactly call friends because both came from different family groups but they were together for around 20 years.
"It's not that they did not like each other, just that they did not have the family bonds that elephants form in their herds in the wild."
Toto came to the park in 1997 from Basel Zoo in Switzerland and her companion Modula arrived from Erfurt Zoo in Germany shortly after.
The third elephant at Blair Drummond, 49-year-old female Estrella, died in 2013.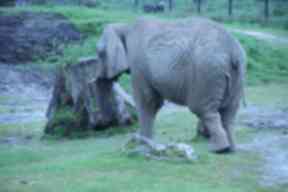 The keepers have been working with Mondy every day through training to keep her stimulated following the loss of Toto but Ailsa is looking forward to welcoming a new female to Mondula's enclosure as soon as possible.
"It's something that we're looking to do and we have had a lot of questions about Mondula being on her own but it's something that's going to take time," she says.
"Getting a companion is not going to happen as we, or she, would like - but it is going to happen.
"It has to be the right elephant with a temperament that's compatible with Mondula's."
Any potential new companion will need to be an older African elephant which recognises Mondy's dominant nature.
Mondy's new companion will be introduced to her gradually, with the pair initially being kept in separate enclosures.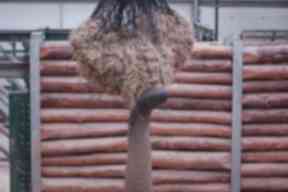 In the months since Toto's death, keepers have put in an extra effort to make sure Mondula did not grow lonely, including making sure she has more interaction with the keepers.
The team have said they are now trying "really hard" to find a new friend for Mondy.
"She is doing really well," says Ailsa.
"It has been a big change for her, but she has been really happy with the effort we have put in to helping her adjust."
Download: The STV News app is Scotland's favourite and is available for iPhone from the App store and for Android from Google Play. Download it today and continue to enjoy STV News wherever you are.