Dean heads to US in cancer fight after lump found on third birthday
A crowdfunding campaign has been launched so his family can travel with him for treatment.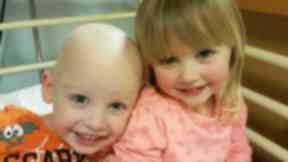 On Dean Parker's third birthday in July last year, his mother found a tiny lump on the back of his tongue.
Doctors said it was a cyst but the protrusion continued to grow, prompting Jacqueline Buckner to take her son to the Royal Hospital for Sick Children in Edinburgh.
Along with her partner Ian, the 31-year-old watched as various specialists examined her son's mouth, though none predicted the ordeal that would follow his biopsy.
Dean was diagnosed with a rare form of cancer and also suffered a frighteningly inexplicable swelling in his stomach which crushed most of his intestines.
Since September the brave youngster has received five surgeries and four rounds of chemotherapy to shrink his tumour, which has reduced in size by 83%.
Now the Dunfermline family are preparing for the final stage of Dean's treatment, which is only available in the US.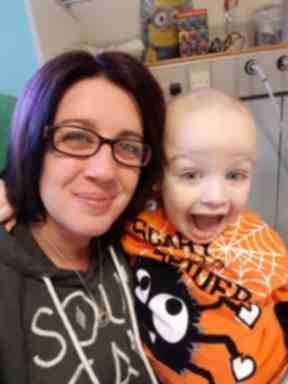 According to figures from the Information Services Division of NHS Scotland, Dean is the first person in Scotland to contract spindle cell rhabdomyosarcoma - a cancer of soft tissue such as muscle, which very rarely affects the tongue.
On top of the cancer itself, Dean's wrecked digestive system is unable to process food.
Currently hospital-bound, he is fed through tubes for 16 hours a day. He also had to undergo physiotherapy and learn how to walk again following the swelling scare.
"The swelling was nothing to do with the cancer, we don't know why it happened," says Jacqueline.
"But doctors couldn't tell us if he would survive. They opened his stomach in surgery and some parts of his intestines were black.
"When he woke up it took a good two weeks for him to become the boy that we recognised - being in so much pain, it was like it took him a while for us to trust us again."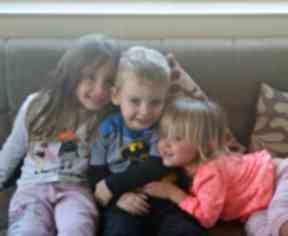 Family life was thrown into chaos in the few months before Christmas, particularly for Dean's sisters.
Five-year-old Hailey and three-year-old twin Elise were initially unable to see their brother until his breathing apparatus was removed after his surgery.
Shuttling between their own home, their grandmother's, school and hospital, the girls look forward to time with Dean, where the three happily colour in and play with Lego.
"The girls didn't cope at first," says Jacqueline. "That was the hardest bit. But once they saw Dean all their faces just lit up.
"I don't know how I would cope with all those tubes coming out my body but it just doesn't bother him, or any similar kids on the ward.
"His tubes don't phase the girls either now because they know he's OK."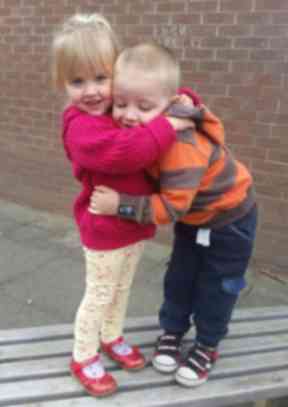 Dean is due to receive proton beam therapy, a type of radiotherapy that can reduce side-effects for patients by reducing damage to developing or sensitive organs such as the brain.
Once his case is approved, the treatment will be delivered in either Florida or Oklahoma and funded by the NHS through the NHS Proton Overseas Programme.
While funds only cover flights and accommodation for sick children and parents, Jacqueline has launched a crowdfunding page so that Dean's sisters might come along for the trip.
The family have since been overwhelmed by the kindness of strangers, who donated more than £4000 in four days.
Jacqueline says: "It's absolutely crazy, the funding page comes up with all the donor's names and I don't recognise many of them.
"Parents in support groups have said although we're going to America for a horrible reason, we should try to make some family memories.
"I was very optimistic until I had a conversation with radiologist yesterday, which brought me back to Earth a bit. There is still the worry of long-term effects but you just want the best for your kids."
Lisa Adams, Cancer Research UK spokeswoman in Scotland said: "It is tragic to hear of young people like Dean Buckner being diagnosed with cancer.
"Spindle cell rhabdomyosarcoma is a soft tissue tumour and a very rare type of cancer. These cancers form from the tissue that grows in to skeletal muscles and tend to occur in children under 15.
"For cancer types where there is evidence that proton beam therapy is a better option for children, the NHS currently pays for them to travel to countries with these facilities.
"The situation will change in 2018 when two NHS proton beam therapy centres are built in England, and then further research can be carried out to find out if children and adults with other types of cancer could also benefit from this treatment."
Download: The STV News app is Scotland's favourite and is available for iPhone from the App store and for Android from Google Play. Download it today and continue to enjoy STV News wherever you are.