Living with grief: Bereavement service for Scots children launched
Charity Richmond's Hope has opened a centre for young people in Glasgow who have lost loved ones.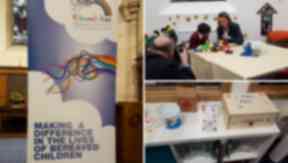 A new service for young people who have lost a loved one has opened in Glasgow, aiming to help those who have faced bereavement to deal with their grief.
Richmond's Hope opened a facility in the city's Ibrox area on Tuesday after running a similar centre in Edinburgh for 14 years.
One of those who came to the charity was Jacqueline Robertson, who was just five when her mother died of liver failure.
"I was one of the first children went to it when it first opened," she explained.
"My mum passed away when I was five years old, and I was having trouble understanding what had happened so I went there when I was seven."
While attending Richmond's Hope, Ms Robertson was able to talk about her pain and grief, as well as taking part in activities to help her understand her mother's death.
She said: "They helped me to understand more about where she was and what was happening. They helped me to understand how to deal with it, as I could speak openly with people about my feelings."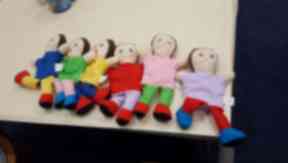 Donna Hastings, the bereavement coordinator in Edinburgh, knows how difficult it can be for children to process the death of a loved one.
"We work on memories, feeling and coping strategies," she said.
"In amongst that we really work on narrative theory, which is about the telling of the story.
"For children it allows them to go over how the person died, to help them understand what dead means because very often young people don't understand the finality of when someone dies they can't come back."
For Ms Robertson, the confusion over her mother's passing resulted in her feeling a sense of blame and struggling to understand the situation.
This is a very common response when someone dies, explains Ms Hastings, and it is crucial that young people get the support they need.
"There was a belief that children don't grieve, or that because they're so young they don't understand.
"Actually there is research that if children who are needing grievance support, and their grief is unresolved then they can have mental health issues later on in life.
"So by providing support, what we know is that children absolutely do grieve and just because someone is one or two, or six or seven doesn't mean that they aren't significantly impacted by someone in their life dying. One thing we believe at Richmond's Hope is that your grief never ends.
"What we hope we're doing is enabling young people to live well with their grief."
The new service in Glasgow includes a playroom for younger children, a room for teenagers and a 'volcano room', which is a sensory room used to promote calmness and lower aggressive behaviours.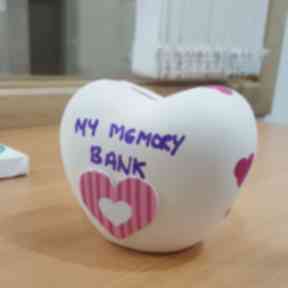 The charity has a number of other activities and methods with which they aim to help a child address and live with their grief.
One of these is the memory pillow, which is a way for children to remember their loved ones and get comfort from its evocation.
Ms Hastings said: "We open the pillow up and children can write down their memories of a person, and we put the date and their age on the back. The memories get folded and put inside the pillow and it gets sown up.
"The idea is that if they're missing the person or when they're thinking about them, which mostly ends up being at bedtime they can hug the pillow and its got the memories in it."
The charity raised £100,000 to build the new centre, with grants coming from the Scottish Government, the Trusthouse Foundation, the Bellahouston Fund, the Rank Foundation, St. James' Place Foundation, the Baird Trust and the Robertson Trust.
The facility was officially opened by the Duchess of Argyll, who has been a patron of the charity for a number of years.
She stressed the importance of bereavement services for children, and praised the work of Richmond's Hope.
"Something like one child in every class in Great Britain will lose a parent or sibling and there is so little basis for help, and here they all really, really make a difference with what they do and they're utterly brilliant at it.
"They're never sad places even though what they're dealing with is very traumatic. It's really full of hope, it;'s wonderful."
She continued: "The more stories you hear of terrible things that happen to children, and places like this can actually make a difference. They just give a glimmer of hope and, as they say, 'put you back together again'.
"Not necessarily the same way you were before but in a good way that you can find happiness and keep going."