Scots author's joy as actor Tom Hardy to read story on TV
Ross Collins, of Glasgow, has won international praise for There's A Bear On My Chair.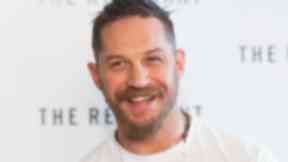 A Glasgow children's author is celebrating the news his book is to be read on TV by actor Tom Hardy.
Ross Collins, the creative mind behind There's A Bear On My Chair, found out this week that his story about a little mouse and a polar bear is to feature with the star on CBeebies.
The Batman star is to read Ross' book aloud as a bedtime story for the nation's children on Mother's Day.
"I had no idea, nobody ever tells the author," says Ross jokingly. "I found out about it around the same time everybody else did."
Ross, an award-winning illustrator and father who was born and raised in Pollokshields, says he is looking forward to it.
"I'm really hoping he'll read it in the voice of Bane," he says. "Nobody will understand what he's saying but if you're Tom Hardy I don't think that matters."
Ross, who studied illustration at the Glasgow School of Art, has won international praise for his work with There's A Bear On My Chair and has already taken home a prestigious award.
Amnesty International awarded the book the inaugural prize for a work that best illuminated, upheld and celebrated human rights last year.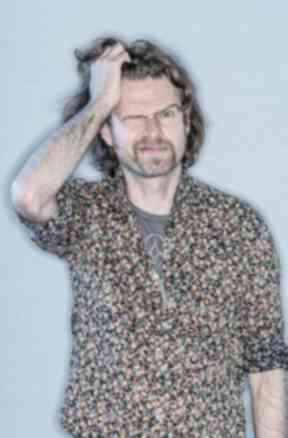 Nicky Parker, chairwoman of the Amnesty CILIP Honour judges, said: "We are very proud to announce the first ever children's book award to celebrate human rights.
"The best books are more than plot and character, they give children the empathy and confidence to stand up and shape their world for the better - which children need today, more than ever.
"It might not be immediately obvious but thinking about how to persuade a bullying bear to get off your chair can teach children about peaceful protest.
"There's a Bear on my Chair is packed full of joyous humour - it develops children's empathy and shows how we can protest creatively and peacefully when something is wrong."
Ross and his story, about a little mouse who finds a large bear in his favourite chair, has attracted a multitude of fans.
Mouse tries all kinds of tactics to move Bear, from glaring at him and scaring him, to luring him with a pear, but nothing works.
Eventually, Mouse gives up. Once Mouse has gone, Bear gets up and walks home - but there's a twist in the tail.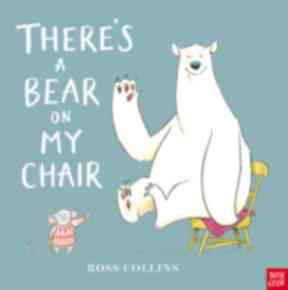 "It's a lovely thing to have won the award," says Ross. "It's led to me having great conversations with children about their rights over the last year."
Ross also adds he had always wanted to do a book about bears.
"There are a lot of famous bears out there in children's books, from Winnie the Pooh to Paddington," he says.
"But I guess as an illustrator you have a sort of hit list of what you'd like to do and bears was on it."
This year, Ross is focusing his attention on a book about colour, inspired by his young son.
"He's at that stage when he's learning his colours but at the moment everything is just "blue", says Ross, laughing.
"The book features two kids in a black and white world and then a new colour arrives each day and that changes their world."
Ross is also inspired by the upcoming 200th anniversary of Frankenstein and is hopeful of a commission.
In the meantime, he is happily working away on a "sort of" sequel to There's A Bear On My Chair.
"The bear and the mouse aren't back though, unfortunately," he says. "This time it's a platypus who is going for a job interview at a zoo."
Tom Hardy will read There's A Bear On My Chair on CBeebies on Sunday, March 26, at 6.50pm.
Download: The STV News app is Scotland's favourite and is available for iPhone from the App store and for Android from Google Play. Download it today and continue to enjoy STV News wherever you are.