Twelve of Scotland's most enchanting forests to explore
Some of the most strikingly beautiful forests from the Highlands to the Borders.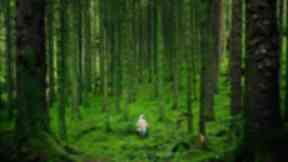 With almost one fifth of its land area covered in woodland, it's no wonder that Scotland's forests hold pride of place in some of our favourite landscapes.
Staggering pines, tranquil lochs and wild animals all play their part in creating our iconic forests, with the UK's oldest tree, a 3000-year-old Fortingall Yew, still growing in Perthshire.
This week, the world celebrated International Forests Day on March 21, sharing images of their favourite settings and raising awareness of the plea to keep our forests clean and safe.
As a spokesperson for Forestry Commission Scotland said: "The biggest threat to our trees and forests is actually from tree diseases and pests.
"These can be transmitted from one location to another in several ways, but human agency is one aspect of this that we can try to control: pests and disease can be carried from site to site in the mud and debris in people's boots, on bike tyres and even on dogs paws."
To mark the celebration, here is a look at some of the most beautiful forests across Scotland, from tiny sapling to brooding giants.
Faskally Wood, Perthshire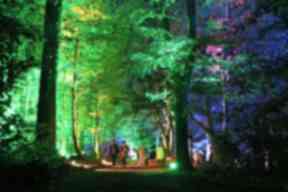 Situated in the heart of Perthshire, Faskally Wood is renowned for its natural beauty and for its annual light festival where things get wonderfully surreal.
Not your typical greenery, Pitlochry's "Enchanted Forest" serves a unique combination of colour, sounds and light in an annual spectacle that is tremendously popular.
Abriachan Forest, Highlands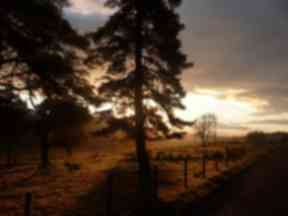 This gem was purchased in 1998 by the community, all 534 hectares of forest and open hill ground.
Since then, as a social enterprise, the Abriachan Forest Trust has managed this land and protect its rugged beauty.
Rothiemurchus forest, Aviemore
With the stunning Cairngorms mountains as a scenic backdrop, the Rothiemurchus forest plays host to some of Scotland's best views.
Naturalist and broadcaster Sir David Attenborough described it as "one of the glories of wild Scotland".
Three Lochs Forest Drive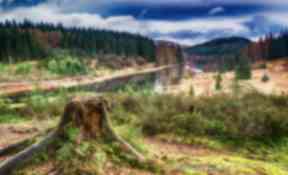 The Forest Drive takes you past three picturesque lochs - Lochan Reòidhte, Loch Drunkie and Loch Achray.
If you can tear your eyes away from the breathtaking Trossachs scenery, watch out for woodland wildlife, as deer are regularly glimpsed here through the trees.
Glen Affric, Cannich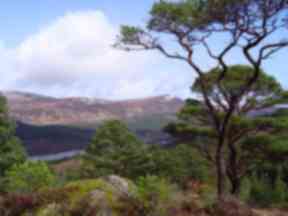 As the Forestry Commission says, Glen Affric is one of the most beautiful places in Scotland. It's a classic landscape of perfectly-placed lochs, mountains and a wonderful mix of pine, birch and oak trees.
The woodland is one of the best examples of the Caledonian Forest that once covered much of Scotland. The rich environment is an important haven for wildlife, so the whole glen is protected as a National Nature Reserve.
Tentsmuir Forest, Fife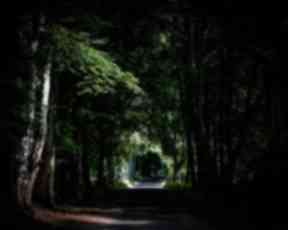 According to the Forestry Commission, you can find pine-scented forest, windswept sands and a wonderful range of wildlife at Tentsmuir.
Due to a serious health and safety risk, a large number of trees around the Tentsmuir car park had to be felled, but regeneration has already begun.
Tentsmuir has a fascinating history too. On your visit you'll be following the footsteps of Pictish cattle herders, kings hunting boar and bear, and soldiers building defences.
Great Forest of Loch Ard, Aberfoyle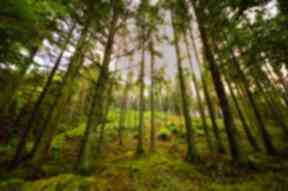 The Great Forest of Loch Ard stretches between Aberfoyle and the foothills of Loch Lomond and is home to a number of Scottish wildlife including deer, capercaillie, red squirrels and woodpeckers.
One of Scotland's great woodlands, it was the hiding place of the Stone of Destiny and birthplace of the Scottish Parliament.
Loch Loyne forest parks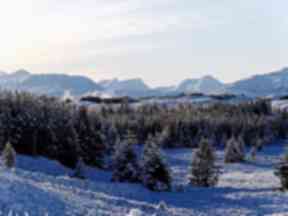 Loch Loyne is a lake in Scotland and is nearby to Glen Loyne, Bunloinn Forest and Inchlaggan.
It's also home to some of Scotland's most dramatic forest scenes, perhaps at its most beautiful in winter, with a scented tree range sugar coated in snow.
Wood of Cree, Galloway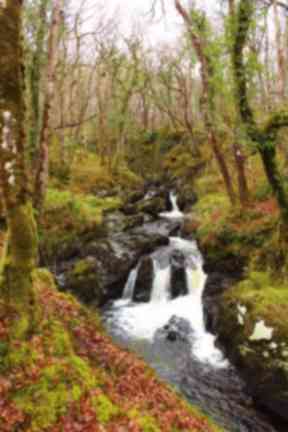 North of Newton Stewart, the Wood of Cree is the largest area of native woodland in southern Scotland and home to a few friendly otters.
Craigvinean Forest, Dunkeld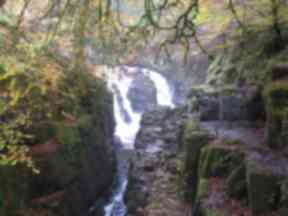 Craigvinean was one of the first of the Big Tree Country forests, and one of several planted by the Dukes of Atholl.
The Forest Hermitage, a wild 'tree garden' sits on the banks of the River Braan in Craigvinean Forest and is home to one of the UK's tallest trees - a 212 ft Douglas fir dating back to the 18th century.
Roaring rapids of River Braan, a tributary to River Tay, also runs through it, creating magical scenes for forest walkers.
Glentress Forest, Peebles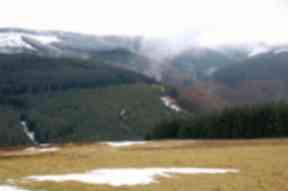 Glentress Forest is the gateway to the Tweed Valley Forest Park and is located only an hour's drive south of Edinburgh.
There are more forest trails in Glentress than in any other Tweed Valley forest making it the ideal base from which to explore the Forest Park.
The area is also famous for its mountain biking trails - there are over 50 miles of purpose-built trails here.
Cawdor Castle forest, Nairnshire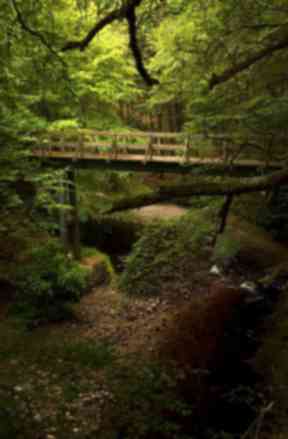 Within the woods surrounding Cawdor Castle are five nature trails that vary in length from 0.75 miles to five miles.
Two ghosts are said to haunt Cawdor Castle, one a lady in a blue velvet dress, the other is thought to be John Campbell, the first Lord Cawdor.
Download: The STV News app is Scotland's favourite and is available for iPhone from the App store and for Android from Google Play. Download it today and continue to enjoy STV News wherever you are.