Kickboxing clubs face funding fight to keep competing
SkyAxe has dozens of fighters hoping to travel to Athens and Orlando this year.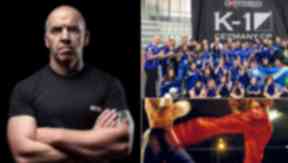 Paul Kean has fought competitively around the world, winning a European title, and wants more children from Scotland to be able to say the same.
Except there is a bigger fight facing the next generation of kickboxers than the one on the mat - the fight for funding.
The Dundee man has been running his SkyAxe gym on Victoria Street for 30 years after various boxing bouts in Asia when he was younger. His members help form part of Team Scotland.
With around 120 children coming through his doors three times a week, there are plenty of opportunities to showcase a whole host of talent. But it comes at a price.
Sportscotland does not recognise kickboxing as a sport for funding, something Paul remains flabbergasted at despite all the years of hard work and the subsequent success rate.
He told STV News: "Over the years, six or seven world professional kickboxing champions and hundreds of amateur world champions have come from Scotland.
"We develop the squad and Team Scotland for the International Sport Karate and Kickboxing Association.
"People are travelling from Dunfermline and things like that to Dundee just to train with us three or four times a week. They're coming from that distance, which is good because we are a top class club."
He added: "Obviously we're training six days a week the way we run it. It's just been an absolute nightmare, basically, because even if you go across Scotland there's thousands upon thousands of kids doing kickboxing and there's just no funding whatsoever for it at the moment.
"Some of my guys train harder than professional fighters for their amateur fights but still have 0% funding. They have to get everything for themselves and organise training time."
SkyAxe and Team Scotland have to rely on the families of their members fundraising through various events as well as Paul applying for grants and sponsorship.
Parents will still have to find money for accommodation, travel and another tournament taking place in Orlando in November.
Even simple maths puts it into the thousands of pounds for families, who will also want to travel with their children - adding to the cost.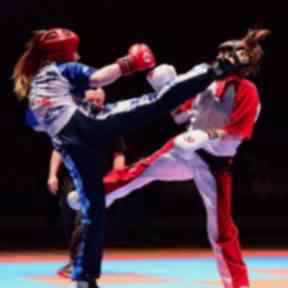 Paul said: "It's very hard to get funding. We've tried loads of ways. The parents and that at the club are really good - they do a lot of fundraising events to help because we're going away to the World Championships.
"We have 24 of our kids picked for the Scotland team and eight adults. It's a big part of the club to be over in Athens but they've been helping raise funds with bingo teas, bag packing etc.
"Everybody's trying to chip in a bit and trying to get bits of sponsorship here and there. But it's very, very hard.
"It's difficult because it's not a funded sport like others. Most of the trips have to be self-funded so that's what makes it so hard."
He added: "About half of [this year's 24] went to the worlds last year and they all came back with golds.
"You've got to remember you're fighting against countries like America, Russia, Italy and all the top countries. These kids are going across there and doing absolutely fantastic against them.
"The good thing about our kids as well is that everybody loves them - they make so many friends at the world championships.
"There's about 2000 or 3000 athletes at the games which also covers kickboxing, Thai boxing and all the mat sports with light/semi contact. It covers all the disciplines, it's basically just a huge thing."
Last year, Scotland came seventh in the world, out of 55, in the medal tally with the second smallest team.
Compared to the 24 children and eight adults aiming for Athens, many other countries can afford to take more than 100 competitors.
The team make friends on a regular basis, something Paul puts down to simple life lessons with the children learn through their sport.
Even for those who do not compete there are the regular training sessions teaching the same principles.
Paul said: "The way we run the kickboxing is that it's keeping the kids off the streets, there's the respect thing - we've got to be respectful to everybody and things like that - even down to anti-bullying policies we've got here as well.
"The whole ethos is geared towards kids to make them. Now, 80% of my club don't ever want to fight but they just love doing the kickboxing. But the 20% we have got are top line fighters, that's the thing.
"The manners are a massive thing in here and we build that mutual respect for their opponents. It's a great thing but it's much more than other sports.
"Then with us not getting recognised you just don't understand it sometimes."
Kickboxing in Scotland could continue to grow with the 2020 World Championship coming to our shores.
Why then is it so difficult for the sport to get recognised by the country's governing body?
Minutes from the council meeting of Sportscotland last June reveal the decision to recognise kickboxing as a sport was made - and rejected.
The Board declined the application for Kickboxing to be officially recognised as a sport and for the British Kickboxing Council to be recognised as a UK governing body, but suggested that explanation and detail be provided to the British Kickboxing Council around requirements for a successful application.

Kickboxing and the British Kickboxing Association
A sportscotland spokesperson said: "Formal recognition of a sport and its governing body is rigorously assessed by the four Home Countries Sports Councils with all applications subjected to a high degree of scrutiny.
"The British Kickboxing Council was unsuccessful in its application for recognition last September because it did not meet the Governing Body Jurisdiction and Governing Body Influence criteria.
"We do not invest in sports which do not have a recognised governing body. We wish the Scottish athletes competing in the World Championships next month in Athens every success."
STV News also emailed the Scottish Government and the office of sport minister Aileen Campbell about funding and the 2020 competition.
A Scottish Government spokesman responded: "Sport and physical activity play a key role in getting and keeping Scotland healthy and we continue to make significant investment in these areas.
"We're also spending £28m on major sporting events which will help to inspire people become more active, raise Scotland's profile and help the economy.
"Recognition of a sport and its governing body is assessed by the four Home Countries Sports Councils."
He added: "The British Kickboxing Council applied for recognition but was unsuccessful in September 2016 on the basis that it did not meet the Governing Body Jurisdiction and Governing Body Influence criteria.
"The Scottish Government wishes the event every success."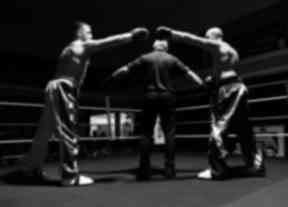 Brian Whittle MSP, the Conservatives' spokesman for health and sport, was sympathetic towards the families of those forking out thousands to see their kickboxing kids' successes.
He said: "We fund sport very poorly in this country, we don't know how to leverage sport for the good of the people and we end up with this situation here where kids are having to fund themselves.
"What that does is put those who have will get there and those who haven't won't.
"In England, the children you're talking about would be able to apply for a grant funded through the government. In Scotland it's a charity. It drives me insane."
He added: "Yes, obviously I'm coming from a background of sport and you would expect perhaps a little more in-depth knowledge in sport and its respects having been coaching for the last 20 years while being a sportsman for 20 years before that... You would think I would understand it more than most.
"And I don't expect parliament or the government to have that kind of level of insight but at least they should listen to those who do - not necessarily me - but there's a lot of people out there with a lot of people with knowledge in this area."
As children seek sporting opportunities outside of school, that is where clubs and sports like kickboxing come in.
Despite the setback of not being recognised as a sport for funding, those behind the scenes at some of the country's clubs are looking to try to change things.
A charity has been set up by Malcolm Evans to help aid funding for Team Scotland, which his own club is also a part of.
Working closely with Paul and SkyAxe, Malcolm runs Lion's Den in Stonehaven, Aberdeenshire, and is the World Kickboxing Council Scotland president.
"It's pretty crazy for the amount of participants that there are, for what we do, we're not actually recognised as a sport," he told STV News.
"When clubs like these are set up you find it very hard to be able to apply for funding to help students to travel, to compete, to help fund training days or anything like that.
"You just kind of get any help with funding whatsoever."
He continued: "A lot of it has to come down to ourselves either funding it or maybe having to put a cost on a training day or something like that because there's very little help out there just now.
"The creation of the charity has really helped us start to gain some momentum and then hopefully we'll be able to, at some point, really be able to give back to the students/competitors and anyone involved in martial arts and kickboxing.
"At the minute just now I've got to say we've had some positive dialogue with Sportscotland. We're really trying to tick the boxes that these kind of organisations need to see in place."
Malcolm added: "For instance at the start of the year we began a free child protection course for all instructors of any club within Scotland and is in a very important subject we feel for anyone teaching or running clubs.
"We now build in a structure for referees, for holding tournaments and a class structure or model for people to run their schools under the organisation's umbrella.
"All of this is in order to get the next step which is the recognition as a sport."
Download: The STV News app is Scotland's favourite and is available for iPhone from the App store and for Android from Google Play. Download it today and continue to enjoy STV News wherever you are.