Sir Arnold Clark: How £70 motor turned into car empire
Obituary: The billionaire who began his business with a simple Morris Ten Four.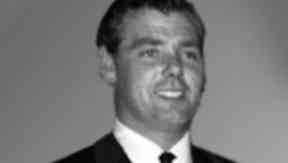 In the 1950s, a young Arnold Clark purchased a Morris Ten Four for £70 with his precious demobilisation money after leaving the Royal Air Force.
It would be the car that would change his fortunes and eventually make him a billionaire.
Born John Arnold Clark in 1927, the young Arnold had a strong business sense from an early age.
He took on paper and milk rounds and sold vegetables door-to-door in his home city of Glasgow.
As a child, he treated his customers fairly and with respect - he would speak to anyone with complaints and try to solve the problems himself, a quality which he would stand by later as he built his car dealership business.
Sir Arnold left school with no qualifications at 14 and joined the military at 17, rising the ranks to become corporal.
His interest in cars led him to become a motor mechanics instructor for the Royal Air Force and having left the RAF, he saved his demobilisation money until he could purchase his Morris Ten Four.
Carefully restoring the car, he sold it for a profit. Shortly afterwards he opened first showroom on Park Road in Glasgow in 1954, beginning with Morris Motors but soon expanding as he purchased sites and rival companies in the area.
In the 1960s, Arnold Clark Automobiles ventured into rental cars, a business move which would make the company a dominant name in the rental market.
Some 50 years later. the company would own more than 5500 vehicles to rent across the country.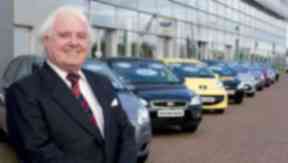 As the dealerships grew, Clark's business began to encompass all manner of motoring solutions - an acquisition of Grant, Melrose and Tennant in 1968 gave the company its first accident repairs centre in Vinicombe Street.
It had earned its first contract hire customer two years previously, providing a fleet of 30 cars to Arnott Young.
The number of Arnold Clark franchises began to grow and throughout the 1970s as the company added Austin, Jaguar, Land Rover, MG, Rover and Triumph to its books as well as becoming the first Scottish car dealership to land a franchise partnership with Renault.
By 1980, Arnold Clark became Scotland's biggest car dealership firm, rounding the decade off with 13 dealership acquisitions and the purchase of the Ron Hutcheson Motors Group in the north-east of Scotland.
Over the next ten years, Arnold Clark would establish itself as a national car dealer, opening its first site south of the border in Liverpool by the start of the millennium.
Arnold Clark himself received a lifetime achievement award in 2000 at the age of 73 at the National Business Awards.
The accolades kept rolling in and in 2003, he was awarded the Insider Elite Businessman of the Year award and the Glasgow Chamber of Commerce Lifetime Achievement Award.
In his 50th year of business, Sir Arnold arose after being knighted by the Queen for his services to the motor industry. A year later, he would receive an honorary doctorate from Glasgow University.
In 2014, the business celebrated its 60th year with a record turnover of over £3bn.
Arnold Clark employed more than 9000 members of staff at 125 sites across the UK from Inverness to Birmingham.
In 2016, Sir Arnold became the first billionaire car dealer and was named in the Sunday Times Rich List, placing at 114th in the annual feature.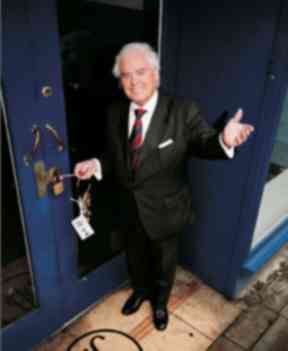 Sir Arnold's passion for classic cars never wavered since that first Morris Ten Four, and he had many vintage cars which he collected and restored.
He shared his love of cars with staff, his prize vehicles such as a butter yellow Citroen Cloverleaf from 1926 and a Rolls-Royce Park Ward Single Tourer from 1928 displayed in branches across the country.
Cars were not Sir Arnold's only passion. He purchased racing yacht Drum in 1988 which had been commissioned by Duran Duran's Simon Le Bon.
He sailed it competitively across the UK both inshore and offshore and would take his family on sailing trips.
As the businessman's commitments grew, he had less time to spend on the yacht and instead the grand boat was chartered for trips and utilised for charity events.
A keen supporter of charities, Sir Arnold's company was the first to win a platinum award from vulnerable children's charity Cash for Kids for it's numerous donations over the years.
Arnold Clark also sponsors Scotland's Kiltwalk event as well as many other charities, organisations and people involved with sport.
He never forgot his Glaswegian roots and was an advocate for a number of cultural causes in the city, serving as a trustee on the fundraising appeal for both the Riverside Museum and for the Kelvingrove Art Gallery and Museum.
Sir Arnold married twice and had six sons and four daughters.
Two of his sons work in director roles in the company, while others worked in senior management.
Sir Arnold never retired and remained at the helm of the company until his death.
He passed away at the age of 89 on April 10 surrounded by his family.
Download: The STV News app is Scotland's favourite and is available for iPhone from the App store and for Android from Google Play. Download it today and continue to enjoy STV News wherever you are.