Fighting fit: Emma defies school bullies with 9st weight loss
Badly bullied at school Emma Bleakley says she has regained her confidence.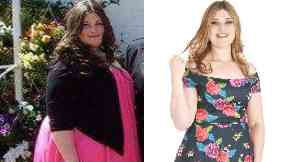 Emma Bleakley was in high school when a group of pupils came up behind her and pushed her down the stairs.
There were days when she was shoved. Others when she was laughed at. Sometimes cruel words hit harder than the hands.
"I was badly bullied in school," she says. "It was really horrific."
Emma began to withdraw. Her confidence plummeted and she tried to avoid being the centre of attention.
"You just want to fit in like everyone else," she says. "Ever since I was in primary school I was overweight."
When Emma reached high school, she says things became worse. The bullying was a constant stress and food was there - not all of it good for her.
"You had the option of burger and chips and even school dinners like a baguette were high in fat," she says.
By fourth year, Emma had enough of school in East Kilbride. She was a size 18 and very shy but determined to take on a job at a local livery working with horses.
The animals were gentle, friendly. They didn't say words that hurt.
"My eating habits didn't change, though," says Emma.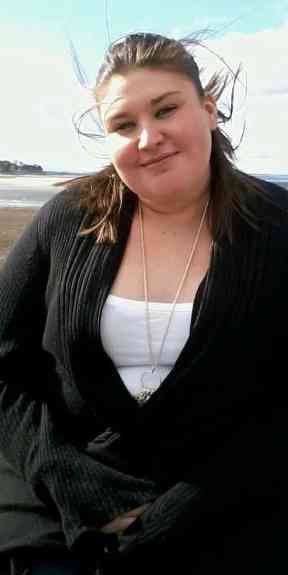 She was 17 years old and drinking two to four litres a day of Irn-Bru a day. She'd stop off at McDonald's on the way home and then eat a big dinner with her parents while watching TV.
Her low points, she says, were very low, sparked by incidents she couldn't control like when she went to the fairground with a group of friends.
"I was mortified when the straps wouldn't fit around me on a ride and was told I'd have to come off it," says Emma.
"My friends didn't say anything but I felt awful. Over time I tried the fad crash diets and the slimming shakes."
Emma starved herself but nothing worked. She put all the weight back on and more.
Then, her boyfriend moved to Orkney. She moved with him. It was, she says, a good experience but a lonely one.
"I didn't know many people so I went into my wee bubble with food as my comfort zone," she says.
The weight piled on. Over time, she got to a point where she was verging on needing size 30 clothes. She had reached 22st 11Ib in weight.
"I had spiralled out of control," she says. "It was a case of in a few years not be here anymore or do something about it now."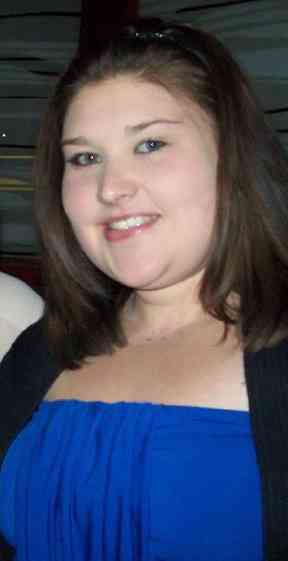 When her fiancee, Neil, began to attend a group called Scottish Slimmers she was impressed by his steady weight loss and began to follow the plan with him.
Spurred on, Emma joined too. She lost 4lb in the first week and the weight kept falling off.
"They were wonderful and welcoming," she says. "They were lovely, and I had a woman there to support me through it each week."
Today, Emma is 23 and weighs 13st 10Ib. She has lost a huge nine stone and fits into a size 10 dress.
She has also found a way to help young people in Scotland struggling with confidence and healthy weight issues.
Emma is now a class manger in Elgin with the very same organisation which helped her reach her own weight loss goals.
"I love the fact I get to speak to people and help them," says Emma.
"We run educational talks in schools and offer support to young people who come to us, so long as they have a parent or guardian with them.
"I recognise how they feel because I was there once too, feeling the same way."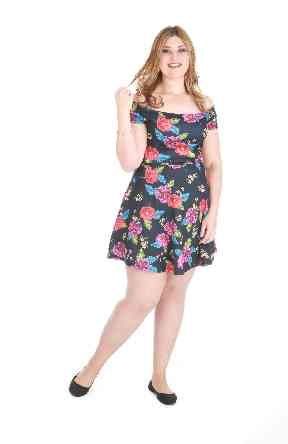 As well has offering young people support, Emma also agrees that recent suggestions for improvement of school meals could also help teenagers and primary pupils make healthy lifestyle choices.
"It's not even about weight - it's about health and feeling better, having more energy and feeling less sluggish," she says.
Obesity affects one in every four adults and almost one in five children in Scotland.
This week, Obesity Action Scotland released research showing the diet of Scottish children is generally poor and failing to meet dietary goals.
Websites of the 32 Scottish local authorities were searched for the primary school lunch menus.
Two authorities (Orkney and Shetland) did not offer menus on their websites redirecting to the individual schools for the information (information not sought).
From the websites of 30 local authorities they chose a random week and collected information on the number of days puddings and soups were served that week, whether 'soup or pudding' choice was given and whether salad bowls or salad bars were available.
Nutritional information was available online from only nine authorities.
They found that often Scottish primary schools serve puddings more often than soup and these puddings have an average of 14g of sugar.
They are now calling on the Scottish government to place greater value on school meals by using unprocessed or minimally processed foods wherever possible, prioritise vegetables, soup and salads over puddings and to control the level of sugar in the food schools provide.
The group has cited Copenhagen as an international example, where the have found around 90% of the food in public kitchens to be organic.
Pupils are involved as well. In years five, six and seven, each child spends a week in the school kitchen with culinary advisers and chefs cooking, serving and cleaning.
Importantly, the kitchen staff are in dialogue with the students explaining the menus and receiving regular feedback.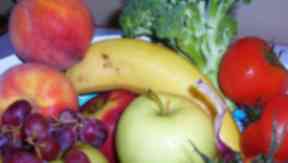 "Small changes could make a big difference and it's important to let school children know that it's okay to be healthy," says Emma.
"As you get older you need to work that much harder to look after yourself so educating young people now is key and they deserve our support - I wish there had been something like that when I was in school."
Now, Emma is busy preparing for her wedding day and says she will continue to help young people and anyone who comes to her looking for support.
"It's one of the hardest things you'll ever do," she says. "But I think sometimes all the best things in life are.
"Sometimes the things in life you need are the hardest to get too, but now I'm me - I have my confidence back, and I'm happy with who I am."
Download: The STV News app is Scotland's favourite and is available for iPhone from the App store and for Android from Google Play. Download it today and continue to enjoy STV News wherever you are.