Loch Ness Monster: 'Sightings' of mythical creature over years
From doctors to witches, everyone wants a piece of Scotland's elusive beast.
Tourists hoping for a glimpse of the famous Loch Ness Monster have been left disappointed - due to overgrown trees blocking the view.
Nessie has not always been so elusive, apparently giving many curious travellers something to remember over the years.
She was allegedly first spotted in 565AD, when it was said a local farmer was eaten by her near the edge of the water.
Nessie has reportedly been seen 1036 times in the 1452 years since.
Although there has long been a fascination with searching for the pre-historic creature, the hunt really took off in 1933 when the first "image" of the sea monster was taken by a doctor named Robert Kenneth Wilson.
It was entitled the Surgeon's Photograph.
After this image was published in a national newspaper, the world became obsessed with finding Nessie.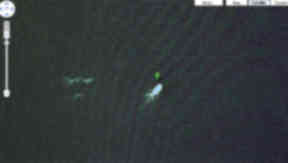 Jason Cooke, 25, was exploring Google Maps when he came across what looked like Nessie swimming just below the surface.
He could not believe what he was seeing and sent it to experts to investigate the picture.
Sceptics believe the satellite image is nothing more than a passing boat.
The image can be seen at Latitude 57°12'52.13"N, Longitude 4°34'14.16"W, if you would like to make up your own mind.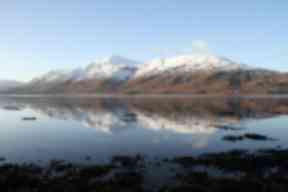 In 2010, the high priest of the UK's white witches announced he was going to summon Nessie with a pirate radio broadcast.
Kevin Carlyon set up ten radios around the loch in an effort to entice Nessie to surface with "monster-themed songs".
A ritual to summon the spirit of the Loch Ness Monster was carried out after the broadcast.
It is not known if Mr Carlyon's ritual worked.