In pictures: Striking images from across Scotland this week
A sombre statue looks over Dundee and a sun halo is captured at Kelvingrove.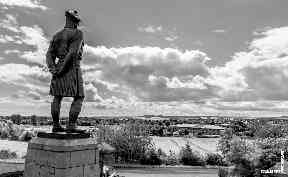 Welcome to Scotland from the Roadside, a weekly gallery showcasing some of the best images from around the country taken by you.
From opportune moments shot on smartphones to breathtaking landscapes captured in high definition, each week we share a selection of interesting pictures taken by people on their travels around Scotland.
We've partnered up with the Scotland from the Roadside Facebook group, a popular destination for trading photos and stories, which has drawn in more than 100,000 members.
Each week, we ask the page's creators, Bruce Philip and Linda Curran, to select their favourite photographs.
They can be taken by anyone, from professional photographers to keen amateurs.
From stunning sun halos to sombre statues, here's some of the top shots taken this week.
Sun Halo by John McCarney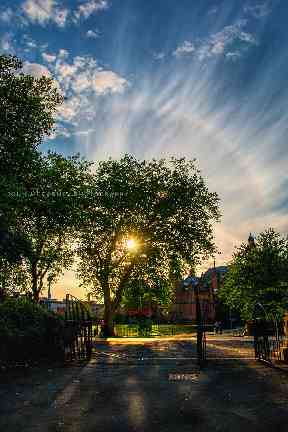 "The Kelvingrove area is well photographed and I was looking for a different shot from the norm," explains John.
"I saw the sun shining through the trees as I was leaving the park then caught a glimpse of the halo, adjusted my settings to maximise the halo.
"I shoot a lot around this area and around the city of Glasgow."
Loch Spynie by David Mchardy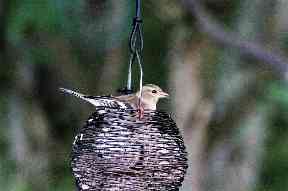 "It was my wife that inspired me to take that shot," David says.
"I only live two miles from Loch Spynie, which is a RSPB site. There is so much different types of wildlife down there to see. Visit it a lot.
"Elgin and the surrounding area has so much to offer to everyone of all ages."
Loch Scavaig Waterfall by Kev Neilson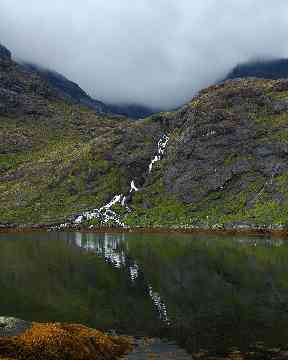 "This was taken at the head of Loch Scavaig after a boat trip from Elgol Isle of Skye in July," explains Kev.
"The sea was extremely rough as we left Elgol but was flat calm when we landed."
Footbaa in Arran by Craig McGee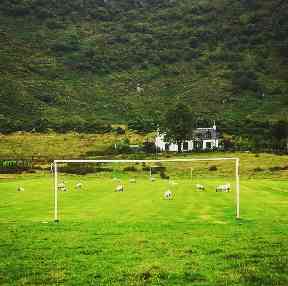 "On a recent trip to Arran for my birthday we decided on a drive round the Island." Craig says.
"When driving along the road, I had a good laugh at the sheep grazing on the pitch. I joked it was like a game of footie and we stopped the car.
"I like taking photos of nice landscapes and the colours here lended well to the image.
"Scotland is famous for both its scenery and football, it is probably better at landscapes."
Loch Restil by Chris Bell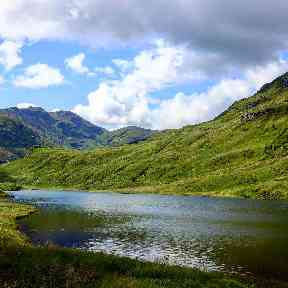 Chris says: "I took this shot on a road trip last weekend, stopping for a few minutes to take in the view over Loch Restil, a small freshwater loch located at the junction of the A83 and B828 in Argyll and Bute near the 'Rest and be Thankful'. Wonderful colours and dramatic landscape."
Dusk off the Ashton Shore by Graham Cannon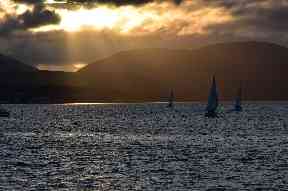 "This image was captured last night from the Ashton Promenade in Gourock at 8.15pm while my wife and I were out walking our dog," Graham says.
"With the sunset partially screened by the heavy cloud, it provided a very atmospheric setting for the weekly yacht race for members at Royal Gourock Yacht Club."
Scott Monument by Kris Bird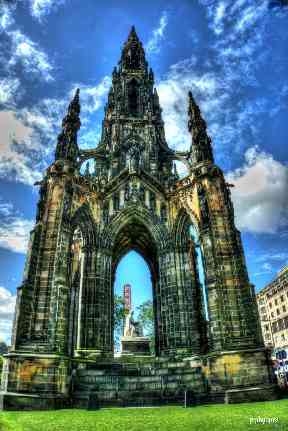 "I was visiting Edinburgh as the Fringe was on and took the opportunity to do some street photography," explains Kris.
"I went to the top of the building and when I came down I was inspired to take the picture as it is a beautiful building and I wanted to capture the different colour tones in the stone and the height of the building.
"I love photographing old buildings and monuments and this is one of many focal points in Edinburgh's history."
Kissing Trees by Lynsey Melville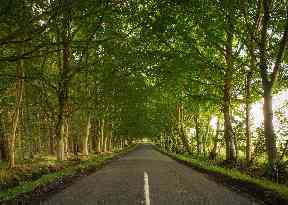 "I drive along this road every week taking my twin girls to nursery and have been trying to stop for weeks to take a shot but it's always raining," Lynsey says.
"Such a lovely part of the road to drive along."
The Three Sisters of Glencoe by Lanie Whiting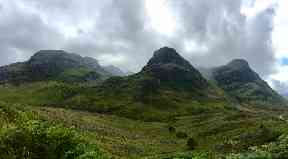 "I grew up in Glasgow, and Glencoe has always been a special place for me," explains Lanie.
"It has such a magical, mystical feel. My dad used to walk and climb all around here when I was a little girl. I was thinking of him when I took this.
"We also came to Glencoe as part of our honeymoon so it's special for lots of reasons."
She adds: "When I took this, I had just finished a fabulous walk to the Lost Valley with my husband and our eight-year-old daughter. It was her first visit to Glencoe - and her most challenging walk yet.
"I live in West Sussex now - have been down there for 20 years. I miss Scotland a lot and love coming back to visit. I take lots of photos - all on my iPhone.
"I think this was actually a small 'pano' as it's hard to get all the three sisters in a normal shot."
Black Watch Memorial Overlooking Dundee by Douglas Kerr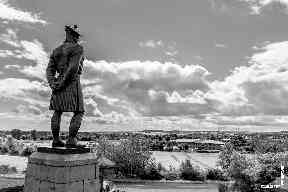 "I've often passed this memorial as it can be seen from the A90 dual carriageway from Dundee to Aberdeen," explains Douglas.
"I decided to make a stop and photograph the monument as well as enjoy the view looking back over Dundee and the Tay estuary.
"A poignant reminder of the courage of the Black Watch Battalions who fought and died in WWII. The sculptor was Scott Sutherland A.R.S.A."
Download: The STV News app is Scotland's favourite and is available for iPhone from the App store and for Android from Google Play. Download it today and continue to enjoy STV News wherever you are.