Storybook Glen: Fairy tale ending for 'nightmare' theme park
The Den and The Glen in Deeside has had a spruce up after poor reviews.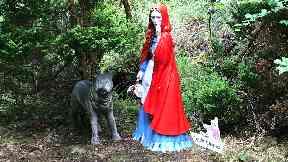 It is a warm summer's day in leafy Deeside and Shrek the ogre is getting his teeth done.
His skin has already been given a glossy coat of green and now an intricate orthodontic procedure is under way with a paintbrush.
He is one in a long list of fairy tale residents at The Den and The Glen, formerly known as Storybook Glen, a 28-acre children's play park in the north east of Scotland.
The sheer number of life-sized characters it contains, from Cinderella to Wallace and Gromit, means the upkeep is a continual challenge.
As one of their staff members says: "It's like painting the Forth Bridge, once you reach the end you have to start all over again."
It has become something of a right of passage for local kids since it opened back in the 1980s, but two years ago the attraction took a bit of a battering online.
Reviews on one of the world's biggest travel websites branded it "nightmare fuel" and a "fibreglass hell".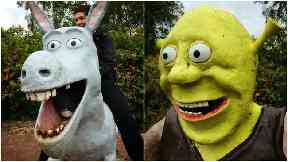 Comments on TripAdvisor included "a time warp to the 70s" and, harsher still, a "creepy meth-themed fun park".
SPLIT TEXT HERE
Owner Jacqui Liddell was only made aware of the reviews about the family-run park after her granddaughter alerted her to the site.
Ms Liddell told STV at the time that they were saddened by the comments.
"I think it's very, very sad," she said. "It's dirty and petty the things they are saying, I mean it's an attraction for children."
The children themselves, at least on this bright summery day a few years on, do not seem to mind.
Many of the statues have undergone a spruce up but even those that have not attract the same if not greater interest.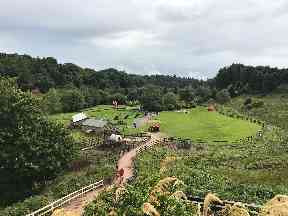 Children in the park do not appear to mind the painted blood on the dress of Sleeping Beauty from where she pricked her finger on a spindle.
There is blood on the teeth of the wolf facing down three scared looking pigs too but this is openly accepted as historically accurate to the group of young boys peering into its mouth.
Perhaps it is because the statues only reflect the truth of what was written in the fairy tales themselves.
The wolf was large and had big teeth and threatened not just to kill but eat the three little pigs he stalked.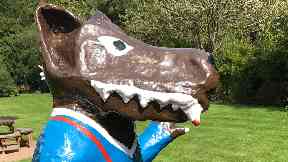 In many ways, fairy tales - dark and ruthless - were meant to be warnings to children.
They also sparked the imagination, edged on by a child's unquestionable ability to fill in the blanks - Dumbo could of course fly with ears that big, aerodynamics aside.
A park like Storybook is just another big nudge into the realms of imagination.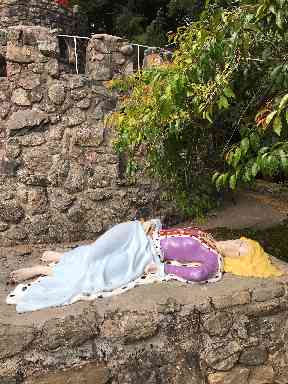 The Glen has fought back, it would seem, since its reviews of two years ago, with a paint refurbishment.
Despite its brief non-glamorous media spotlight in 2015, it has its own fair amount of dedicated fans.
As one satisfied guest wrote in August: "Our little three-year-old was entranced with all the newly painted castles, vehicles and figures."
Through Tripadvisor alone, the majority of reviews rate the attraction as "excellent".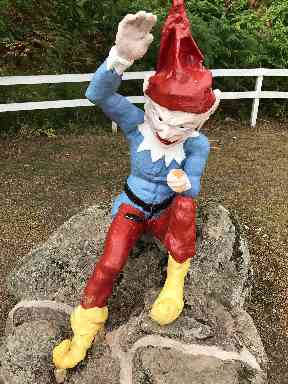 At the very least The Glen provides even adults the opportunity to take a walk and meet the characters of their childhood and introduce them to the next generation.
But how many of these children's characters could you recognise?
Answers are at the bottom of the page.
1. Bippity boppity boo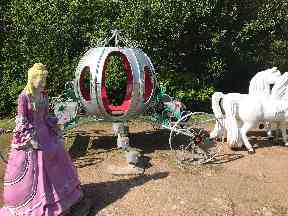 2. Cutlery elopement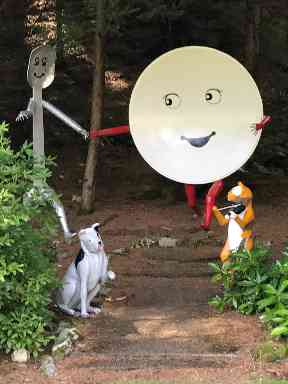 3. Doh!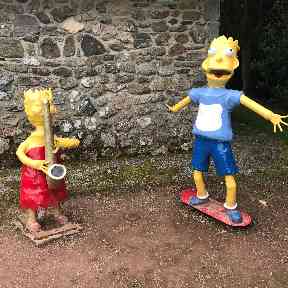 4. Cowboy builders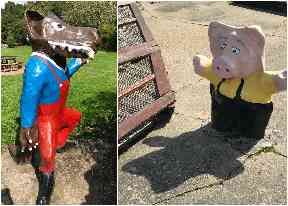 5. Trespassers will be prosecuted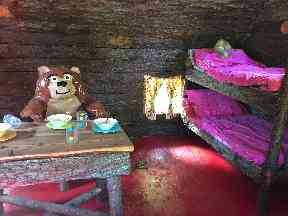 6. Before Britain's Got Talent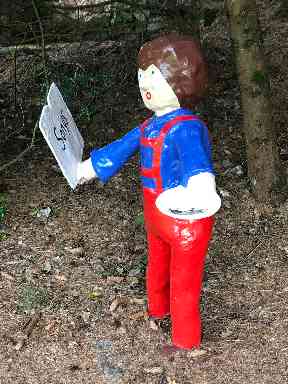 7. Hi ho, hi ho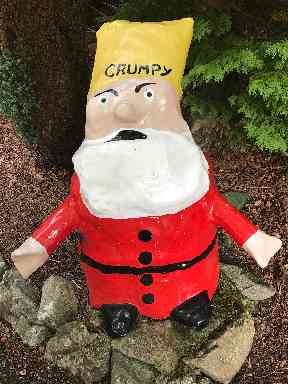 8. Eh oh!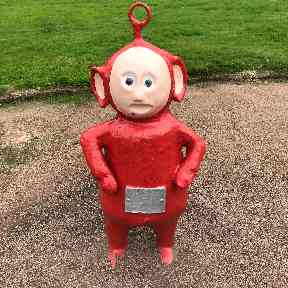 9. Definitely not Kansas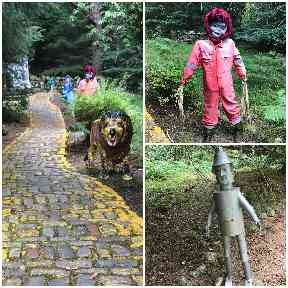 10. Before Supernanny there was...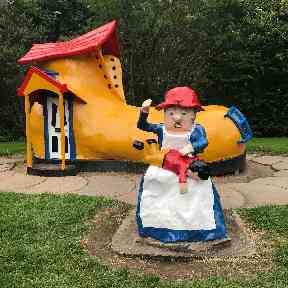 11. 'Remember, I love you'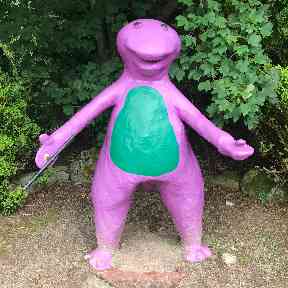 12. Stable on flat ground only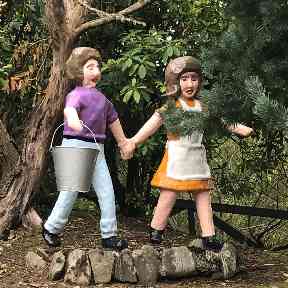 13. Extreme arachnophobe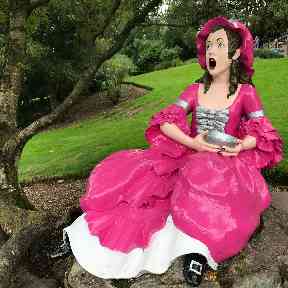 14. It's way past his bedtime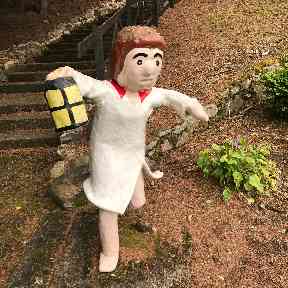 15. CSI for birds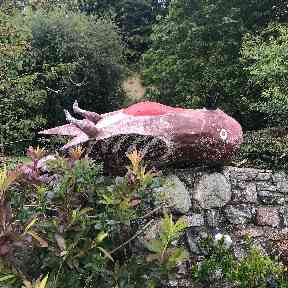 16. A case of the wrong trousers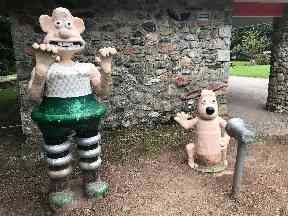 Answers
1. Cinderella
2. Hey Diddle Diddle
3. The Simpsons
4. The Three Little Pigs
5. Goldilocks and the Three Bears
6. Little Tommy Tucker
7. Snow White and the Seven Dwarves
8. Teletubbies
9. Wizard of Oz
10. There was an Old Woman Who Lived in a Shoe
11. Barney
12. Jack and Jill
13. Little Miss Muffet
14. Wee Willie Winkie
15. Who Killed Cock Robin?
16. Wallace and Gromit
Download: The STV News app is Scotland's favourite and is available for iPhone from the App store and for Android from Google Play. Download it today and continue to enjoy STV News wherever you are.