Diamond day: STV celebrates 60 years of serving Scotland
The channel launched in 1957 with the words: 'Welcome to Scotland, land of sunshine and cloud.'
It began on a stage in Glasgow on the night of August 31, 1957.
The Theatre Royal had become a studio, complete with sets, cameras and a presumably slightly nervous presenter.
It was a big night for James Robertson Justice. He had trained as a journalist alongside Ian Fleming, the creator of James of Bond, and been in numerous films.
This was the moment, though, when he was to host the launch of an entire channel as it went live on air for the first time.
Across Scotland, families crowded around small, black and white television sets.
If you didn't have one, you went to your neighbours or your aunt's doon the road.
The secretary of state for Scotland stood in front of STV staff, all dressed smartly in their brand new blazers, with Scottish Television emblems embroidered on their pockets.
At precisely 6.12pm he turned on the switch - STV went live - and James Robertson Justice uttered the first words to be spoken on Scotland's first independent channel: "Welcome to Scotland, the land of sunshine and cloud."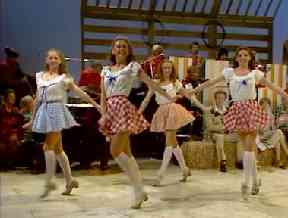 While other channels may have opted to choose several dignitaries, or perhaps a revered prayer of dedication to mark such a launch, STV went for a patriotic knees-up.
The big variety show, named This is Scotland, featured singers and dancers and other celebrities including Alastair Sim, Ludovic Kennedy and Stanley Baxter.
An hour-long programme showcasing the beauty of the Scottish countryside, it wandered through the glory days of Scots history with a bit of a sing-song thrown in.
Kenneth McKellar delivered rousing renditions of Come Along and Over the Sea to Skye.
On film, Alastair Sim then read a poem In the Highlands, before Jimmy Logan entered to perform a comedy sketch with Stanley Baxter.
The great showman Jack Buchanan, who would sadly pass away only two months later from cancer, led the audience in song dressed in a top hat, with the immortal I Belong to Glasgow, while The Clyde Valley Stompers also provided some lively music.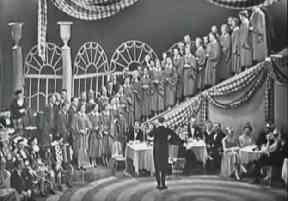 It was the beginning of 60 years of service to the nation, as STV pledged to deliver news, entertainment and innovative programming to its audience.
That night, only 187,000 television sets throughout Scotland were able to receive the station's output but the audience for the debut programme was an incredible 750,000 viewers.
As the channel marks its diamond birthday celebration, 3.5 million viewers now tune into STV every month.
"I grew up in Scotland and I remember some of the shows that used to be on," says Janet Haggerty, 60, who shares her birthday with STV.
"When I was a young girl, though, TV closed down early. You watched television between five and six and after that it was shows for the grown-ups.
"I used to watch the One O' Clock Gang show, that was a good one."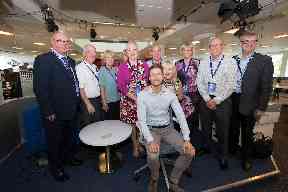 The One O'Clock Gang was a sketch and song production that entertained schoolchildren when they popped home for their lunch in the 1960s.
Every Friday, the main sketch was set in a school with the presenters dressed as schoolchildren.
For ten years, an audience would queue round the block at the Theatre Royal in Glasgow every day to be entertained by The One O'Clock Gang.
STV camera operator Danny Livingston was one of them.
Born one month after STV launched, he was four when he was first taken down to see the lunchtime gang.
"I was taken down there as a wee boy to the theatre," he says.
"It was a huge thing that show, people queued all morning to get into it."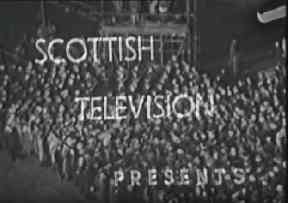 Danny went on to work on Late Call, a late-night spiritual thought at the end of the day slot, serving as an evening pastoral boost to the nation.
Actor David Tennant's father, the Reverend McDonald, actually presented one of the Late Call shows and it went on to be famously satirised by Rikki Fulton.
"It was a five-minute epilogue with a bit of music and a minister," says Danny.
"When it was heading towards the end of the schedule, a bit of classical music would play and it would fade to a chap in a chair in the studio.
"You'd get a five-minute faith-based homily as a nice spiritual thought to send you to bed at night."
Several other STV shows followed. As the decades came and went the programmes wedged themselves into nostalgic hearts, some becoming legendary.
Shows such as Cartoon Cavalcade, complete with Rusty the dog and Paladin the grumbling lantern, was essential viewing for all Scottish children during the 1970s, while Fun House topped the polls in the 1990s.
Crime series Taggart, broadcast in 1983, provided the stepping stone for many of Scotland's acting stars.
Ewan McGregor, Joe McFadden, Jason Connery, Billy Boyd, John Hannah and Robert Carlyle were all graduates of the Maryhill drama.
After 18 years, Taggart entered the record books as the longest-running police drama on television.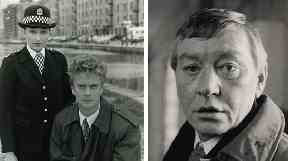 There were a number of firsts for STV over the last 60 years.
In 1959, it provided the first Scottish coverage of a general election and in 1976 the transmission of the European Cup Final from Hampden was the biggest sporting outside-broadcast undertaken at that time by an ITV company.
Many of Scotland's top acting and comedy stars began their careers at Cowcaddens, STV's home in Glasgow before it moved to Pacific Quay by the Clyde.
The cult TV comedy series Francie And Josie, starring Jack Milroy and Rikki Fulton, was a classic.
Scotsport, formerly presented by Arthur Montford and Jim White, was another long-running programme.
There was Weir's Way, a hillwalking show fronted by Tom Weir that launched in 1976 and became one of the most popular shows of its generation.
The cameras followed the former artillery serviceman as he trekked across the great wildernesses of Scotland.
High Times was an acclaimed but short-lived comedy drama that began in 2004 and followed the adventures of a diverse group of residents in a Glasgow high-rise block.
Before River City, the Glendarroch Tea Room was the home of Scots soap action with Take The High Road.
With iconic characters like Mrs Mack, the rural drama ran for 23 years.
Then there was Thingummyjig, a 1970s music and dance show hosted by the wonderful wit that was Jack McLaughlin, dubbed "The Laird o' Coocaddens".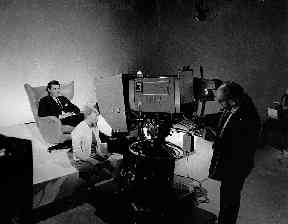 The Steamie, a glimpse into lives of 1950s working-class women in a washhouse, was packed with acting talent.
STV's first soap was actually Garnock Way, which ran from 1976 to 1978 and was based on a fictional town between Glasgow and Edinburgh.
Stookie was a youth drama series about a young Scots tearaway. Aired in 1985 it marked the debut of David McKay, who went on to act in Rab C Nesbitt.
Dramarama - The Secret Of Croftmore was a 1988 episode of the series of mostly youth-based plays is notable for the first acting appearance by David Tennant.
Guess Who's Coming To Dinner was a 1984 chat show-type programme on which Scots stars were invited to discuss who their dream dinner party guests would be.
The Gleneagles Celebrity Shoot had a 1988 celebrity affair with motor racing great Jackie Stewart bringing his famous pals Sean Connery, Kenny Dalglish and Billy Connolly to Gleneagles for a clay-pigeon shooting event.
Designed to raise money for charity, the Princess Royal also appeared to present the trophy.
There was also extensive news coverage, covering Scotland's biggest events over the last 60 years, from the tragedy of Piper Alpha and the Lockerbie disaster, to world premieres and national events which mattered to the people of Scotland.
"It is a privilege to be part of STV's journey at this time after 60 years of broadcasting in Scotland," says STV Director of Channels, Bobby Hain.
"Over the last six decades, many programmes have become part of Scottish cultural history and are still talked of to this day.
"On this, our diamond anniversary, we must thank all who have played a part in taking us to this point, from the very many STV staff near and far, all our advertisers over the years and most importantly, our audience, who have been with us every step of the way.
"We look forward to our future and continuing to produce innovative programming which best serves the people of Scotland."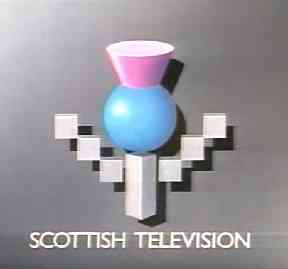 Over the last 60 years, STV has faced and embraced continual change, from monochrome to colour television, to the arrival of digital.
STV has ventured a long way from the days of limited scheduling and, as many STV Bairns might remember, that very genteel moment at the end of an evening when the day's programming was done.
Then, an STV presenter would voice, as the screen cut to inky black, the gentle reminder: "All that ends a day's transmission here on Scottish Television.
"Could I please remind you to switch off your television sets.
"Good night."
Download: The STV News app is Scotland's favourite and is available for iPhone from the App store and for Android from Google Play. Download it today and continue to enjoy STV News wherever you are.