STV at 60: 'Murdur' and mayhem as Taggart secrets revealed
Crew and extras reminisce as the broadcaster celebrates its diamond anniversary.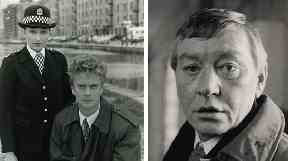 It may well be the most renowned line in Scottish television history.
"There's been a murder" were the immortal words uttered in crime series Taggart, the Glasgow-based show that is perhaps the jewel in STV's diamond crown.
Celebrating 60 years on air this week, the channel is looking back at its most beloved shows over the decades, with Taggart a major part of its history.
Beyond the catchphrase was a gritty and dark drama that inaccurately but enduringly captured a gloriously gory and lawless murder-ridden Scottish city.
Viewers - of which there were more than 18 million in Taggart's heyday - could not get enough it.
Its debut show on September 6, 1983, featured the imposing Mark McManus but the show was not called Taggart then - it was entitled Killer.
It was a badge of honour for actors if you got murdered on Taggart and was a vital rite of passage for Scottish acting talent.
John Hannah, Alan Cumming, Robert Carlyle and Barbara Dickson all played their part as dodgy suspects or shell-shocked witnesses.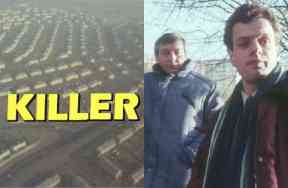 McManus starred as Detective Chief Inspector Jim Taggart, called up to investigate a body dumped by the River Kelvin.
"Strangulation by ligature," offered his university-educated sidekick.
"We don't have ligatures in Maryhill," barked McManus, setting a bullet hard tone that would endure for 109 episodes.
The series ceased production in 2010 but outlasted rivals The Bill and Law and Order to remain the longest-running police drama in the world.
For the crew tasked with working on it and bringing it to production, it was a privilege to be part of it and "devastating" to experience its end.
The good memories remain, however, as Graeme Scott recalls a particular problem with props.
"Yeah, losing a very expensive dummy that was supposed to float on the Clyde and watching the producer's face as the art department tried to rescue him/it with a stick," he says.
From the stagehands who brought out the fake charred bodies, to the extras who spent hours in the rain waiting to witness a "murdur", here are some of the memories from those who knew Taggart from inside its beating, battered heart.
The walk-on youth
"I was an extra who was meant to be part of a Travelling community, we were out filming in the east end of Glasgow," says Anne Nicholson, who appeared in several Taggart episodes.
"Alex Norton was Taggart at the time and my job was to answer his enquiry with 'I havnae seen him' in my best Glaswegian accent.
"It apparently wasn't Glaswegian enough so they made me do it again but to 'rough it up' a bit."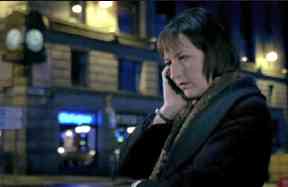 "I was dressed in clothes I'd got from Flip, the retro shop in town," adds Anne.
"I had this horrendous 90s ski jacket to make me look like a whelp from the street.
"I had another day where I came into makeup to get made up to be a certain lady of a certain time so I could get my picture taken to make a mugshot flip book that would appear in the series."
The professional extra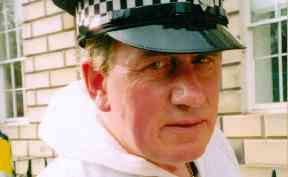 "I worked with a company that used to supply Winnebagos for the film sets," says Alan Marsh, 68.
"I would drive the vehicle and I would look after all these stars and all the rest of it.
"I remember one day I was working on a thing called Taggart and I got talking to John Michie, who played DI Robbie Ross, who I became very friendly with."
Curious to see the amount of people on set, when Alan heard they were something called "extras" who got paid to be there, he decided to give it a go too.
"My very first Taggart I did was called Saints and Sinners in 2003 and it went on from there," he says.
"They gave me a job as a forensic scientist with the white overalls and I had to walk 30ft from one point to another and I was shaking like a leaf."
Alan persevered and became a popular extra, especially in Taggart.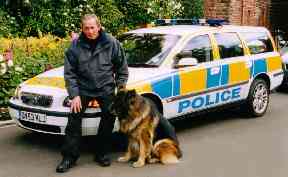 He stayed on as an extra for ten years, playing the part of a policeman or sometimes a dog handler, which led to lots of on-set entertainment.
"I had a lovely old German shepherd called Jed that I used to take on set with me," recalls Alan.
"The only speaking parts I would maybe have would be shouting at my dog 'get him, get him, bite him'.
"It was a bit of monkey, because if it got loose it would just lick or kiss all of the cast," Alan adds laughing.
"Being a drug dealer was quite funny, you'd put teabags in your pocket and that was the drugs, looking around about you and passing them out.
"I've probably featured in 40 or 50 different Taggarts, all different wee jobs. The people I met were phenomenal, the runners and the crew were brilliant people. I would have loved Taggart to have carried on.
"It was a sad day when it all came to a finish."
The stagehand
"I started with STV as a stagehand 21 years ago, I was the first female stagehand in the country," says Shiona McCubbin.
"I used to have to go and get the props out of the old store we had at Port Dundas and I remember feeling terrified.
"I had to run past the aisles of fake dead bodies they used, all crunchy and burned looking. I used to shut my eyes and run to get to the back of the store without having to look at them."
"It was a badge of honour for actors if you got murdered on Taggart."

Stagehand Shiona McCubbin
"Taggart was huge, it was massive for both STV and the country," adds Shiona.
"It kept hundreds of us in jobs each year. Most of the other stagehands I worked with were a 'hand' that killed someone, or 'copper number two' in the background shots.
"I've been all over the world and caught Taggart on television screens. I'm working on a police show at the moment and you still hear the line: There's been a murder."
"Taggart was just huge. I think it's the thing people will remember STV for forever."

Stagehand Shiona McCubbin
"One of my biggest memories of Taggart was seeing it on air for the first time," says Shiona.
"I was still at school and I remember it being dead exciting because Glasgow was on the telly. I had never seen Glasgow on the telly like that before.
"It was dead important for Scotland and for STV. It got Glasgow out there which hadn't really happened on that scale before.
"Taggart was just huge. I think it's the thing people will always remember STV for forever."
Download: The STV News app is Scotland's favourite and is available for iPhone from the App store and for Android from Google Play. Download it today and continue to enjoy STV News wherever you are.