Freshers survival guide: Top tips to get through the year
Don't drink all the shots. Don't spend all the money. Never mind, we were too late.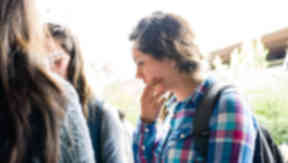 Across the country, Freshers are embarking on a four-year odyssey into university life.
Wide-eyed, these doe-like creatures are about to spend a week pretending to know drinking chants and putting sticky notes on their milk saying things like: "Eliza's - please DON'T TOUCH."
By morning, Eliza's milk will be gone. Because no one likes being told by their own fridge they can't have what's in it.
I can't tell these brand new first year students how to live - but as a recent graduate myself, I do have some basic survival tips I never listened to either.
Go to your Freshers Fair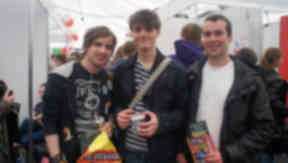 This is likely happening somewhere on your campus right now.
Or possibly tomorrow. Or maybe across multiple days.
In any case, find out when it's on and go to it. There is loads of free stuff. Pizza. Tote bags. Vouchers. Take home as much as you can carry. Use the tote bags.
Remembering is fun
Shots are colourful and eye-catching but are full of a secret ingredient: regret.
But let's not pretend. My words aren't going to stop you drinking to excess if that is your heart's desire.
All I'll say is - with a wealth of experience to back this up - being the drunkest person in a room with mostly strangers isn't necessarily the best look.
And who knows, a touch of moderation and you might actually remember Freshers Week. But anyway, you do you.
You are capable of cooking
It's not that hard and it doesn't have to be hugely expensive or time-consuming.
Also, it's so much better for you than eating ready meals and takeaways all the time.
No, I don't have any recipes for you. I'm not your mother. Buy a cookbook. Or use Google. Just remember: green for good.
Try some new things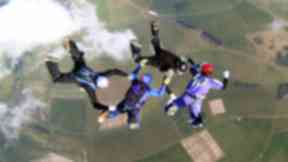 This is about as annoyingly vague a tip as you are going to get in this guide (I think) but bear with me.
People say your time in adolescence constitutes your formative years, but personally I think it's your late teens to early 20s.
You'll find yourself learning new things about what you're actually like as a person (warning: not all good) and you'll want to try a few things out for the first time.
I'm being vague because that thing could be almost literally anything - gin, whisky, sambuca, you name it.
You may even want to try something that isn't alcohol, like yoga. Or jogging. Or skydiving. The point is, make the most of it.
Use your student union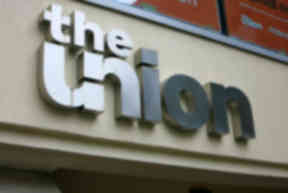 Unions aren't just a place to come up with a ridiculous team name every Thursday for the pub quiz.
Staff at student unions can help you deal with a whole host of issues, from booking a room for your new STV Appreciation Society, to problems with accommodation, to giving you contraception.
And anything they can't do themselves, they will always be happy to direct to the relevant services on campus, from mental health problems to timetable clashes. Use them.
Get a hobby
In your first week you will probably join half a dozen clubs and societies, most of which you will never grace with your presence.
But there'll be one or two you're especially interested in. Go to their meetings, try them out - and if you have fun, get involved.
Whatever it is, from musical theatre to netball to student radio, getting involved in a club will make you friends, be a worthy way to spend your time and may even boost your confidence.
It's also a way of finding something you really love doing that you didn't know you could do. For me, I became editor of my student paper. Best thing I ever did at university. The others on the paper disagree, but still.
Don't spend all your cash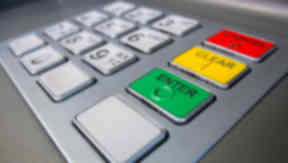 By now, you'll have likely already have received (or will soon) the hallowed double SAAS payment.
I hope you haven't spent it already.
No one's expecting miracles here, but just try to keep half an eye on the old finances. It's not a popular opinion, but part-time jobs can be good too.
On top of the cash, it can be another way to get to know people where you live and gives you something else to do besides all that studying you're definitely doing.
Look after yourself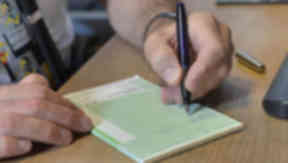 Yes, Freshers Flu is real.
A whole bunch of manky teenagers who don't how to wash dishes properly put into a flat and given a full week of nights out? Sheer madness.
But once the rollercoaster of week one is over, the year begins proper. Try and get into a routine of eating and sleeping fairly well.
Find your nearest GP and register - in a lot of cases, there'll be one on campus. It'll save you having to travel back to Aberfeldy just to get your verruca seen to.
Keep in touch with home
Unless you are an unfeeling robot (quite likely) you are probably going to get homesick. This is normal.
Your mum may even miss having you around - less likely but definitely possible.
Keep in touch with your parents. Especially if you're expecting them to just hand you money when you run out ten days into the month.
For those in halls - prepare yourselves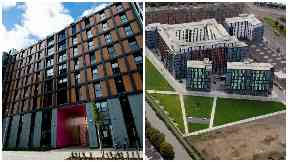 Have you ever lived with nine people roughly the same age as you but who you've never met before? I didn't think so.
It is quite the experience. Newsflash: You won't like them all. In some cases, you simply won't be on the same wavelength at all. In some cases, there will be blazing rows. This is all fine.
Most glaringly in a busy kitchen and living space, in some cases your flatmates are going to be disgustingly messy. (If you are one of those flatmates, it's fine, you'll get better with age.)
On the plus side, there's a decent chance you are going to make friends for life in halls. It's a blast and you'll love it.
If you end up not liking your subject
The joy of being a first year at a Scottish university (and a second year, for that matter) is that in terms of your degree, nothing actually counts until third year.
Yes, you might have got a decent French grade at Higher level and thought, well, I may as well study this with Economics.
But it turns out you only picked Economics because you're okay at Maths and you thought it would make you seem smart.
What you really like, you realise, is the efficient and often amusing-sounding German language and also Politics, and what you really hate is French and Economics.
Guess what? You can just change to that. Seriously, they'll let you change to pretty much anything. It's mad.
Download: The STV News app is Scotland's favourite and is available for iPhone from the App store and for Android from Google Play. Download it today and continue to enjoy STV News wherever you are.